Final Fantasy XIII-2 Characters Wear Prada in a Men's Magazine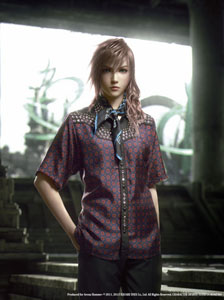 Final Fantasy Franchise owner Square Enix has recently revealed that the April Issue of the popular men's fashion magazine Arena Homme+ will be featuring the male cast in the latest addition to the FF series.
The characters will be dressed to impress, taking off their usual battle clothes into a more luxurious style fit for the contemporary men. Just like a regular, modern guy, draped in clean suits, the popular game warriors will be enveloped in Prada's 2012 Spring/Summer Men's Collection.
The issue, which has been on sale since April 12, features the lead male characters of the FFXIII-2 series, Lightning, Nowel, Snow, Sazh and Hope. These men look too good to be true, wearing a upgrade from their casual styles with something more glamorous and modern. Arena Homme+ Editor Max Permain remarks that "Our Spring issue focuses on a world of direction and escapism, and having a visually stunning videogame franchise such as FINAL FANTASY work alongside us and a leading fashion brand like Prada to create something so unique is incredible."
True enough, this release reaches out to a far out, new world, blending the reality into fantasy, and putting fashion into a sense of style that is both comfortable and elegant. Permain adds, "I've always been interested by the power of video games and their place in society, and the amount of work that's gone into this project blows my mind. We're incredibly pleased with the result."
While this is not the first time that video game characters have collaborate with designer fashion brands, this mergence is indeed one of the most popular. Final Fantasy XIII-2 Producer Yoshinori Kitasa says, "The FINAL FANTASY series is known for its creativity and innovation; so working with Prada, a renowned fashion house with such beautiful clothing, was a very exciting opportunity. The images we have been able to create together are vibrant and unique."
This collaboration also marks the Final Fantasy Franchise's 25th Anniversary Celebration, so it's no wonder that the characters look formally festive.
Here they are in their most fashionable look:-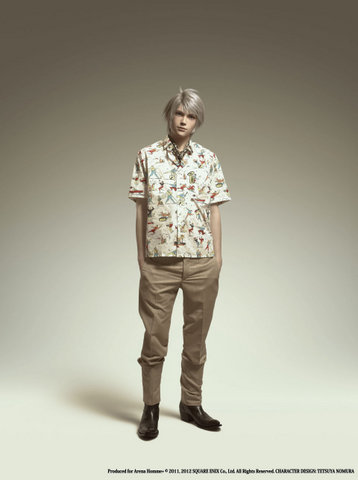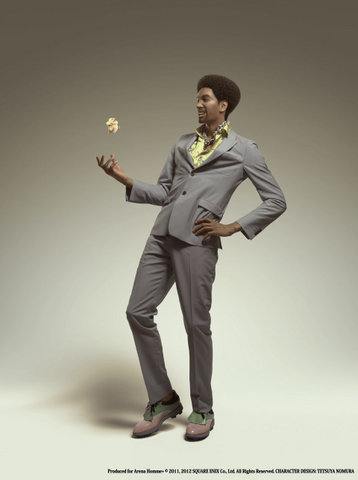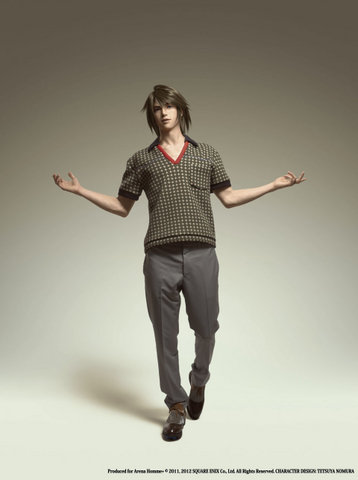 What do you think? Looking sharp?