Figures In The News, Vol. 6: Zombie Slasher, Titan Slayer And A Pirate Crossplayer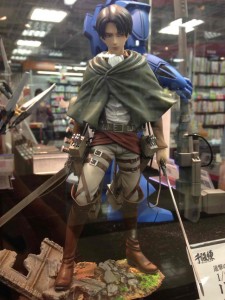 Asgard Anime is back with another volume of Figures in the News and this time, we're covering three sexy figures you shouldn't miss out on.
Shingeki no Kyojin's (進撃の巨人) Lance Corporal Levi (リヴァイ) joins in on the SnK figure bandwagon thanks to Sentinel. Standing at 20cm tall, this 1/8 scale figure of Levi was first showcased in Yurindo Yodobashi Akiba, Akihabara. This awesome Levi figure is priced at 8000 JPY (81.40 USD) and pre-orders for this figure have already started since September 27. If this is a must have in your collection, Big Bad Toy Store is offering one in their website.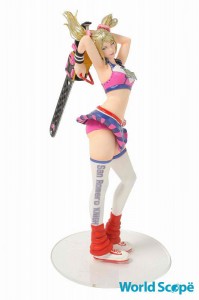 If killing zombies and cheerleaders is your thing, then look no further. Lollipop Chainsaw's (ロリポップチェーンソー) Juliet Starling (ジュリエット・スターリング) can be yours for only 7,600 JPY (77.33 USD)! Like the previously mentioned Levi figure, this Juliet figure comes in a 1/8 scale but is manufactured by World Scope. Hobby websites such as Hobby Search and AmiAmi are already entertaining pre-orders for this blonde, pig-tailed sexy cheerleader at around 6,500 JPY (66.14 USD).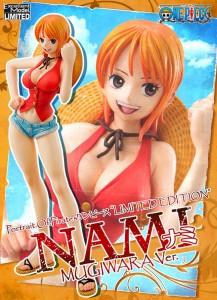 One Piece's (ワンピース) sexy cat burlgar, Nami (ナミ), comes in a limited MUGIWARA version. Dressed in Monkey D. Luffy's (モンキー・D・ルフィ ) signature garb, otherwise known in cosplay terms as "crossplay" (meaning dressed up as a character of an opposite gender), this Nami figure stands at 22cm tall and is available through a lot of online shops including Bandai Premium.