Figures In The News, Vol. 5: The Nendoroid Special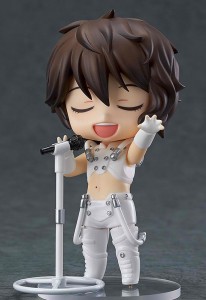 If you like all things cute, tiny and super deformed, then this article is for you! Figures In the News is back for our beloved collectors who are keenly awaiting for the latest news on collectible figures and this week, Asgard Anime focuses on Good Smile Company and their latest Nendoroid offerings.
Takanori Nishikawa (西川 貴教), otherwise known as T.M. Revolution (貴教が革命を起こす), is the latest addition to those lucky, lucky Japanese celebrities who are getting their very own Nendoroids! If you don't know who T.M. Revolution is, you've missed half of your otaku life already. T.M. Revolution is a very talented Japanese singer/actor. The 42-year-old has made a lot of contributions to the world of anime over the years, with his single Heart of Sword (HEART OF SWORD ~夜明け前~) used not once, but twice, in the Rurouni Kenshin anime. Other anime projects Nishikawa worked with was in Gundam SEED and Gundam SEED Destiny, each series giving him a special appearance and also in a Bleach movie. With the coming up, a Nendoroid of T.M. revolution has been made and pre-orders will be accepted during the Inazuma Rock Festival 2013. This cool little Nendo, priced at 4900 JPY (49.35 USD), will also be available for pre-order at the end of the month via the Good Smile Company website.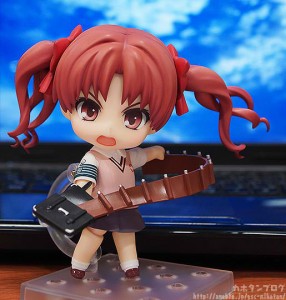 Kuroko Shirai (白井 黒子) from A Certain Scientific Railgun (とある科学の超電磁砲) is getting her own Nendoroid and her cheeky little pig-tailed chibi counterpart, who was first revealed by Good Smile Company's very own Kahotan, comes with panties so she can go Hentai Kamen (究極!!変態仮面) anytime you want to! Some of her Hentai Kamen-inspired photos have been blurred out but you can view them over at Kahotan's Good Smile Company blog.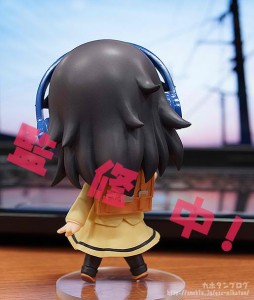 If you're hooked on following Tomoko Kuroki's (黒木 智子) hapless attempt at improving her social status in high school, you're in luck. She's the next school girl to have her own Nendoroid but unfortunately, this is still a work-in-progress photo. The star of Watashi ga Motenai no wa do Kangaetemo Omaera ga Warui! (私がモテないのはどう考えてもお前らが悪い!), otherwise known as WataMote (ワタモテ), has her Nendoroid repainted and we're definitely looking forward for a much more awesome Tomoko!