Figures In The News, Vol. 4: The Bishoujo Edition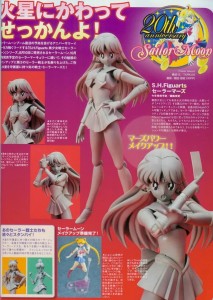 Admit it. Aside from the moe girls, we always fall for the bishoujo (美少女), especially the magical ones. Asgard Anime gives you another does of Figures In the News and to celebrate our fourth volume, we give you a bishoujo edition.
One of the most famous pretty girls known to mankind comes from the brilliant mind of Naoko Takeuchi (武内 直子). The Sailor Moon (美少女戦士セーラームーン) franchise needs no introduction but news of the latest figures from Bandai (株式会社バンダイ) is a must-hear for fans. The Soldier of Flame (炎の戦士), Sailor Mars (セーラーマーズ ), is the third senshi to be introduced in the Sailor Moon S.H Figuarts line. She has appeared on print together with the prototypes of Sailor Jupiter (セーラージュピター) and Sailor Venus (セーラーヴィーナス). That makes it the whole Inner Senshi!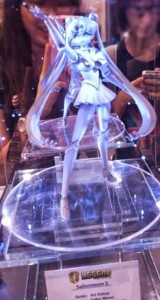 If you're itching to get the Sailor Moon S.H Figuarts set, here's another offering from Hong Kong-based anime merchandise company, Legend-Studio Unlimited. They are also launching their Sailor Moon figures but are focusing more on the third season, Sailor Moon S (美少女戦士セーラームーン S). The company will be releasing all 10 (yes, you heard us right!) senshis including Sailor Neptune (セーラーネプチューン), Sailor Uranus (セーラーウラヌス), Sailor Pluto (セーラープルート) and Sailor Saturn (セーラーサター). The Legend-Studio Sailor Moon prototype has been unveiled during the 2013 ACG HK. Prepare your wallets, Moonies! Check out Legend-Studio Unlimited's official Facebook Fan Page for more updates on their line of Sailor Moon figures!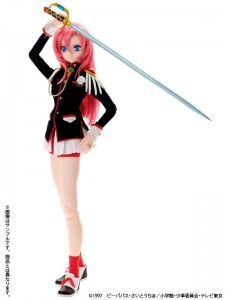 Here's a little something to bring back a bout of nostalgia. Remember Revolutionary Girl Utena (少女革命ウテナ)? Azone has added Utena Tenjou (天上 ウテナ) to their latest range of 1/3 scale dolls. Standing at 50cm, the Utena doll comes with her signature weapon, the Sword of Dios, as well as with the Mark of the Rose and a Flower Crest. This highly detailed doll is sold for 60,000 JPY (about 612 USD) and will be shipped on November this year.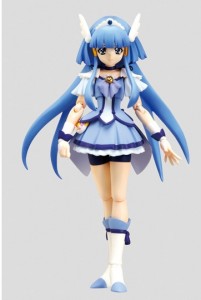 Aside from Sailor Moon, Bandai also has another Magical Girl (魔法少女) offering and like Sailor Moon, it also has a huge number of girls in it. Cure Beauty (キュアビューティ) from the Pretty Cure (プリキュア) series has joined the Pretty Cure S.H Figuarts line together with Cure Happy (キュアハッピー) and Cure Peace (キュアピース). Bandai is currently welcoming pre-orders for this detailed figure of Aoki Reika's (青木 れいか) alter ego and is priced at 4410 JPY (about 45 USD). Ready to place your order? Visit Premium Bandai now and add Cure Beauty to your PreCure collection!