Danganronpa Goodies For Girly Girls: Stockings, Nail Films And Insoles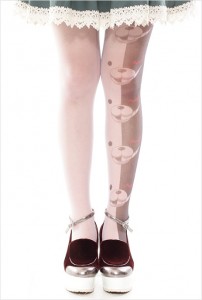 If you have hordes of anime fans for friends and they've been posting photos or videos about a black-and-white bear that bears a similar resemblance to Batman's nemesis, Two Face, congratulations! You just met Monokuma (モノクマ) from Danganronpa: The Animation (ダンガンロンパ 希望の学園と絶望の高校生 THE ANIMATION). While Monokuma is the show's antagonist, this remote-controlled bear is the face of Danganronpa the same way the Collosal Titan is of Shingeki no Kyojin. Japanese online store 2PMWORKS has unleashed a wave of goodies for Danganronpa fans adorned with Monokuma prints!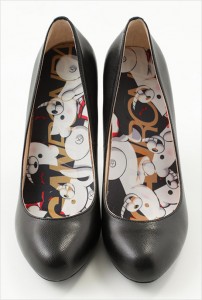 The first Danganronpa girly girl merchandise is a pair of printed stockings. There are two designs available: one is a Monokuma stocking with one stocking white and the other in black-and-white printed with Monokuma's face. If you're having a Monokuma overload and you want something different, the other Danganronpa stocking design simply printed with the words Academy of Hope High School Students of Despair with the school logo. These stockings are sold for only 3,780 JPY (37.72 USD) per pair.
To go with your Danganronpa stockings are the Danganronpa insoles. Also printed with a multitude of Monokuma, these insoles will make sure your toes are in the peak of comfort and protection. Not to mention, it'll give your shoes a touch of style. Get a pair of these for only 1.260 JPY (12.57 USD).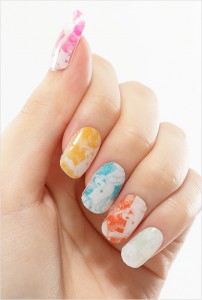 Last but not least, are these Danganronpa nail films. If you're tired of looking at Monokuma in his usual monochrome, you'll finally see him in other colors with these nail films! With two designs, it's easy to guess what the other design will be in. The Danganronpa nail films are priced at 1,890 JPY (18.89 USD). Visit 2PMWORKS now for the nail films and stockings! The insoles will be available in December. Visit 2PMWORKS for more information.