D-Frag! For Television Animation?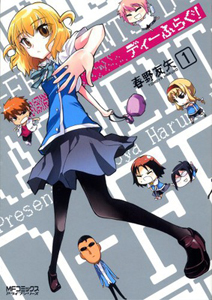 Another anime is coming your way, folks! The online shop WonderGOO has disclosed a hint as they previewed the original bonus illustration that is included with the orders of Tomoya Haruno's seventh D-Fragments manga volume this week. This illustration is the giveaway—Haruno wrote that he is asking for the fans' support on the television anime adaptation for the project.
For the D-Frag! Fans, knowing your way into the story wouldn't be so difficult. However, we thought it would be nice to give you some preview of the characters:
Kenji Kazama is a notorious delinquent, and he's the one that the story will center on. He is known to be a bad boy, but he's got a good heart. Anyways, he wants to be known as someone who is mean, cruel and evil; that's what others most likely think so.
He unexpectedly loses his way and stumbles over a mysterious group one day—a "game creation club" led by the quirky president Ruka Shibasaki, whose game attribute is flame and darkness.
The club members include the student council president Chitose Karasuyama, whose attribute is ground and is scary when she loses her temper. First year student Sakura Mizukami, with the attribute of water and club advisor and second year teacher Minami Osawa with the attribute of lightning rounds off the group's staff.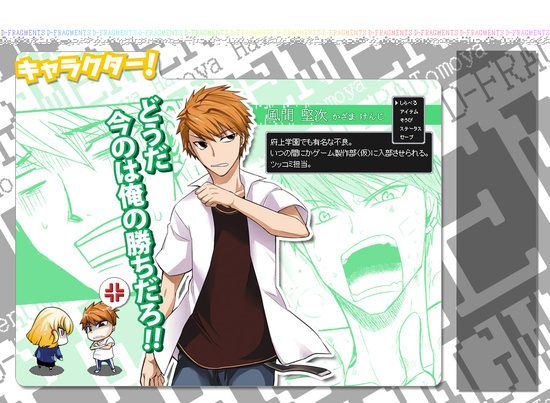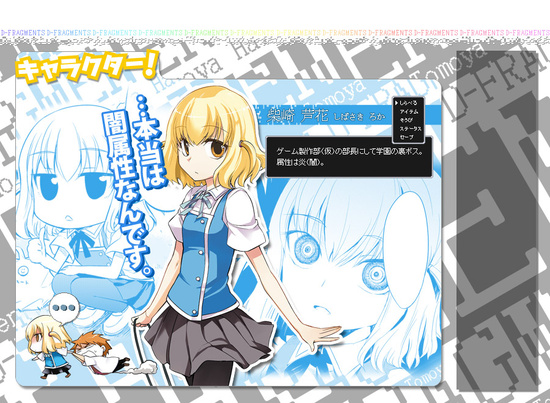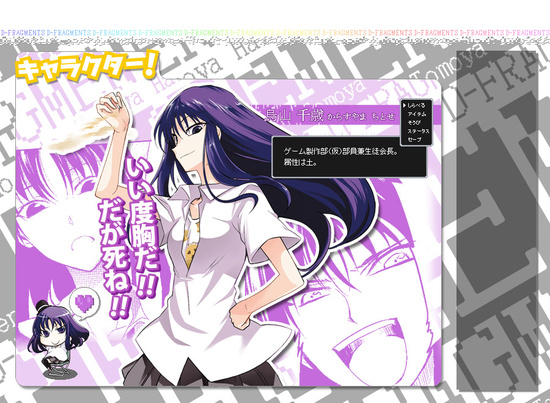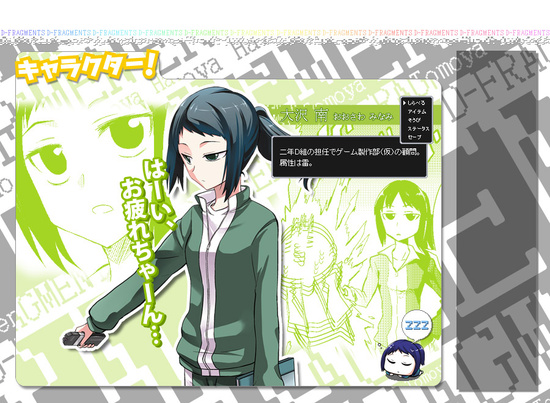 During this encounter, Kazama is half-forced to join the mysterious group. It's surprising how a gang member finds himself in the middle of an even stranger gathering of otakus. Whatever his reputation might be is completely nothing compared to the shocking behavior of these girls. What will happen to his everyday life from now on?
Haruno has launched the manga in Media Factory's Monthly Comic Alive in 2008. The story already inspired various drama CDs along with the voices of Katsuyuki Konishi, Kana Hanazawa, Chiwa Saito, Mikako Takahashi and Ami Koshimizu.