Character Information for Gatchaman Crowds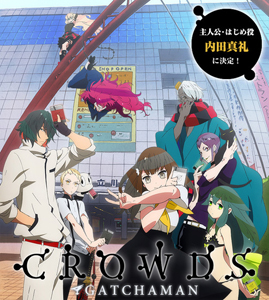 The official website for the upcoming anime Gatchaman Crowds has just revealed the characters, along with their information. This is the same franchise that inspired a live action film, starring Tori Matsuzaka, Go Ayano, Ayame Gouriki, Tatsuomi Hamada and Ryouhei Suzuki.
Voice actress Maaya Uchida will take the role of the heroine, Hajime Ichinose. Kenji Nakamura will be directing based on the scripts by Toshiya Ono at Tatsunoko Productions. Kinoko did the original character designs while Koji Nakakita made the mecha artwork. The first piece of key visual art has also been released.
The story of Gatchaman Crowds is set in Japan, during the early summer of 2015. Gatchaman warriors lived among the 180,000 people who lived in Tachikawa City, the second metropolis of Tokyo. Gatchaman warriors fight in special suits powered by NOTE, a divine manifestation of spiritual powers in any living beings. They are individuals scouted by a council to protect the earth from alien criminals; in the recent years, they deal with mysterious creatures called "MESS." The characters are as follows:
Hajime Ichinose
Born: November 25
Age: 16 years old
Height: 155 cm)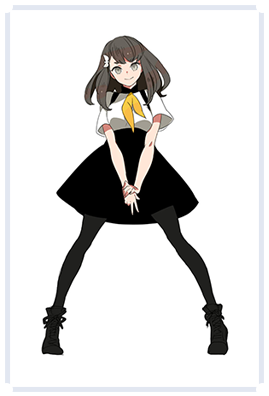 Hajime is an 11th grader with the vibrancy like the sun. She is with an artistic spirit, and people consider her strange in a good way. She has a great passion for stationery, and gets all cute whenever she sees new pen models as well as scissors. She is under the management of Sugune, but she usually goes on her own will.
Sugune Tachibana
Born: August 2
Blood Type: O
Height: 175 cm
Sugune Tachibana is an old-fashioned samurai boy who has spent five years on the G Team. His disciplined personality made him a good leader, although he is constantly baffled by Hajime. He never looked at her as a girl, but as they continue working together, he begins to admire her.
Jō Hibiki
Born: March 29
Blood Type: B
Height: 187 cm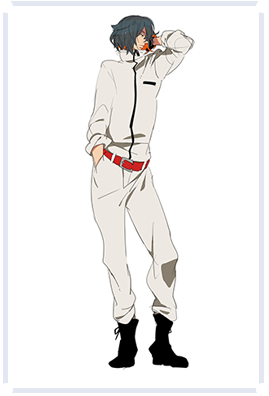 Jo graduated from Tokyo University, yet he felt the despair and nothingness of this world. However, after meeting Hajime, he gained a new passion for living and became more serious about his work. He is running the "Living Safety Department" in the town hall, where he transforms into a charmingly clean man. However, he changes his personality as he puts down his hair, hides his glasses, and smokes.