Cast and Staff of Upcoming Hakuoki Movie Revealed
Anim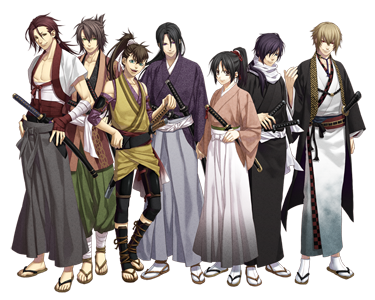 ation production company Geneon has recently revealed the staff and cast for the new Hakuoki movie. This much anticipated film project is divifed into two parts and will relay an all new story from its original plot. On Sunday, it is revealed that the first of these two projects is named as Hakuoki: Daichisho Kyoto Ranbu (Hakuoki Chapter 1: Kyoto Dance). The film will be released in theaters locally on August 24.
It is also revealed that the staff and cast for this movie is relatively the same for the production of its anime series. The original work is based on Idea Factory, and the film will be directed by Osamu Yamasaki with scripts from Tsunekijo Fujisawa. The original character design is done by Yone Kazuki, and the chief animation is managed by Atsuko Nakajima. Studio DEEN will animate the film.
Houko Kuwashima will still be the voice of Chizuru Yukimura, Shinichiro Miki as Toshizo Hijikata, Shoutaro Morikubo as Soji Okita, Kousuke Toriumi as Hajime Saito, Hiroyuki Yoshino as Heisuke Toudou, Koi Yusa as Sanosuke Harada and Kenjiro Tsuda as Chikage Kazama.
The Sakura no Utage 2013 event by Otomate has offered advance tickets for the first film, sent along with postcards illustrated by the original game character designer, Yone Kazuki. Aika Yoshika, who has sung many anime opening theme songs, is going to make yet another contribution for this film project.
Hakuoki is initially a video game series designed for the PlayStation series and Nintendo DS series. It has been adapted into anime series by Studio Deen, to which the first series was aired on TV Kanagawa and UHF Stations on April 2010. The second season opens on October of the same year and ends in December 2010. The series has been adapted in two different manga series, and a third series for a prequel version, Hakuoki Reimeiroku, aired in the summer of 2012.