Cartoon Network Chinese New Year Special 2012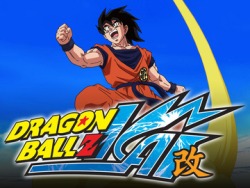 Xin Nian Kuai Le! As our Chinese bretheren welcomes the Dragon on their Lunar New Year, and Cartoon Network joins in on the celebration with a Dragon Ball Z Kai Marathon.
Dragon Ball Z Kai is the updated version of the old Dragon Ball Z series. Updates include a high definition quality of the series and some scenes were cut from the original Dragon Ball Z. The story , however, remains exactly the same before it was modified. The Dragon Ball Z Kai was edited in such a way that children can also enjoy the series without showing too much violence.
The Dragon Ball Z Kai Chinese New Year Marathon begins on January 23, 2012, Monday, and ends on January 27, 2012. The marathon is set every 4:00PM until 8:00PM and shows 8 episodes straight.
What better way than to celebrate the Year of the Dragon with a Dragon Ball Z Kai Marathon! Watch Goku, Gohan and the rest of the Z Warriors gather the Dragon Balls, make a wish and protect Earth from aliens that threaten planet Earth. So if you have gathered the Dragon Balls and summoned Shenron, what would you wish for? Have a Happy Lunar New Year from all of us and don't miss the Dragon Ball Z Kai Marathon only on Cartoon Network!