Blood Lad Website Unveils Official Character Design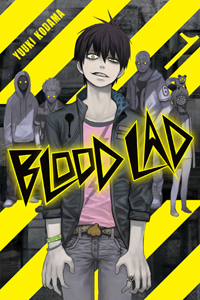 Yuuki Kodama's Blood Lad manga is getting an anime adaptation, and the official website has revealed the designs for the anime on Friday.
Blood Charlie Staz is a vampire is handles the job of a turf boss within a part of the eastern netherworld. Unfortunately, he hates things related to vampires. He never had an interest in sucking blood, until he met Fuyumi, and brought her back to life with his "blood will."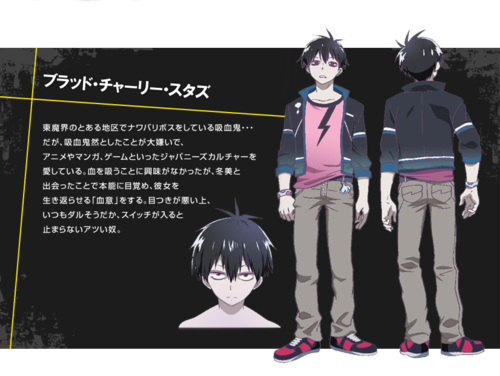 Fuyumi Yanagi is a female high school student who became a ghost after being devoured by a monster. She becomes dependent on Staz's blood after the "blood will," and cannot live without it. She works with Staz to find a way to come back to life.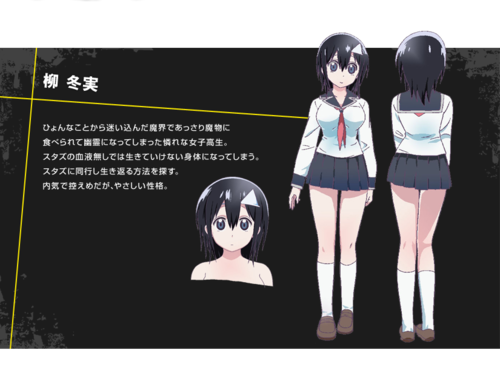 Wolf is Staz's werewolf rival, a hot headed man who hates procrastinators.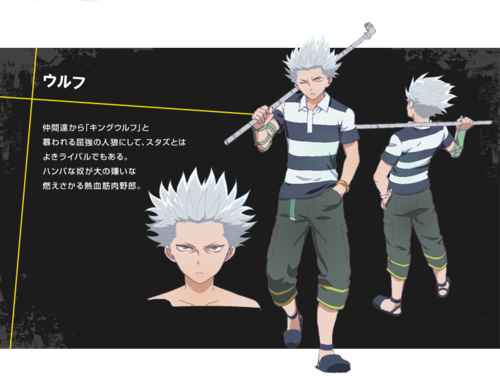 Hydra Belle is a treasure hunter who is drawn to secret hidden objects. She is running after the person who stole her magic skills.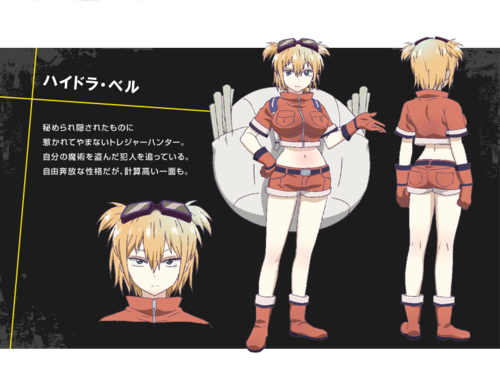 Chiwa Sato is a cute little creature with a third eye that can see everything.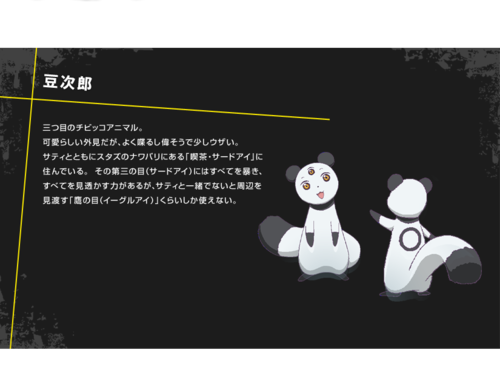 Other characters include Sati, a Cyclops who runs the Café Third Eye and cooks Staz's favorite food. Blood is Staz's elder brother whose elegance set them apart; he is an elite but crafty vampire who knows a secret about his brother's power. Deck is Staz's second in command officer, fierce in appearance yet is quite gentle in manners. Liz is Staz's younger sister who loves wearing a mask. She is the warden of the underworld's largest prison. Mimic Yoshida admires Staz greatly, and mimics Staz's appearance whenever he's out on his turf.
Blood Lad is a dark comedy following the exploits of a vampire named Staz, who had his figurative heart stolen by a human girl named Fuyumi. Unfortunately, Fuyumi dies, and Staz tries to bring her back to life. Shigeyuki Maya will direct the anime production at Base Brains. The scripts will be done by Takeshi Konuta, and Kenji Fujisaki will handle character designs.