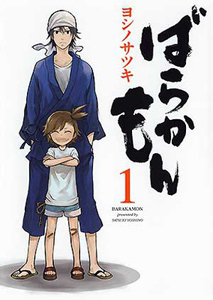 A new manga is getting adapted for a wacky, adventurous animation! Square Enix's own Gangan Online web magazine has just announced that Barakamon (ばらかもん) by Satsuki Yoshino will be getting its anime adaptation. Yoshino launched the manga back in 2009 which was published in Square Enix's digital manga magazine. The company will be shipping the eight compiled volume on September 21.
This comedy manga is based on a slice-of-life inspiring story of an absolutely dashing ikemen, 23-year old calligrapher named Seishu Handa. Being based in the city, he was used to having a quiet, urban life in his apartment. Everyone was civilized and prim, there was rarely commotions around him which allows him to make the best of his work. However, there came a time when everything changed.
He moves to the remote Goto Islands which is located off the western coast of the islands of Kyushu. Seishu grew up in the city, and the manga reveals Seishu's interactions with the different people in the island.
Comic Natalie describes the plot below:
As a punishment for punching a famous Calligrapher, young handsome Calligrapher Handa Seishu is exiled on a small island. As someone who has never lived outside of a city, Handa has to adapt to his new wacky neighbors, like people traveling on a tractor, unwanted visitors who never use the front door, annoying kids using his home as a playground, etc. Can this city guy handle all the crazy hardships? Find out in this wacky island comedy full of innocence and laughter!
And who doesn't love laughter? We know we do!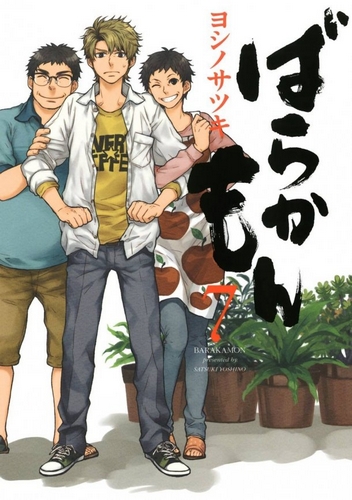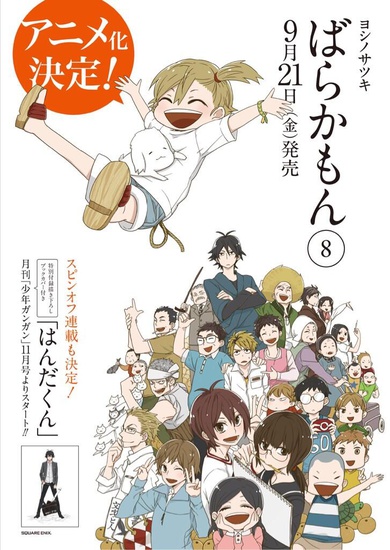 Barakamon has already sold more than 1.8 million copies. Alongside this adaptation, Yoshino will be launching a spin-off manga dubbed as Handa-kun. This will debut in Square Enix's Shonen Gangan magazine starting with the November issue on October 12. The spinoff will take place six years before Barakamon and will tell Seishu's life when he was in high school.