Anime Adaptation for Sukitte Ii Na Yo Green Lit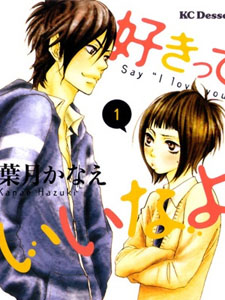 Kodansha's Dessert Magazine July Issue has revealed that mangaka Kanae Hazuki's Sukitte-ii na yo will have its own anime adaptation. The magazine has already revealed the staff and cast for this upcoming project on Thursday, including voice actress Ai Kayano to take the role of the main protagonist.
The story follows Mei Tachibana, a young high school girl who has never made a boyfriend, or even a friend, all her life. She has given up on people and resolved to live her life in solitude until she has an encounter with the most popular boy in school, Yamato Kurosawa. Because of some misconception, he takes a liking to her, and one-sidedly, he claims to be her friend. However, their relationship grew and turns out to be more than just companions. Kurosawa not only protects Me from stalkers, but also does it in a very romantic way—with a kiss!
Included in the cast is Takahiro Sakurai, who will play the male lead role. Risa Taneda plays the role of Asami Oikawa, Nobunaga Shimizaki as Kenji Nakanishi and Yumi Uchiyama will play Aiko Mutou.
Steins Gate director Takuya Satou heads over the direction of the production as well as script management in the ZEXCS studio. Toshimasa Kuroyanagi of Blue Exorcist will handle the series direction, and Yoshiko Okuda of the anime Casshern Sins will be handling the character designs. The anime is set to be launched this fall.
King Record's label, Starchild, has created the Suki-tte ii na yo animation adaptation website. It has not been revealed if this will be an animation series or a home video animation. The title is a popular series that as already sold a total of 3.1 million copies worldwide. This has also been adapted into a drama CD. The 9th volume of Kanae Hazuki's Sukitte-ii na yo wil be released in Japanese bookstores on the 24th of July.