A Certain Magical Index's Accelerator to Star in His Own Spin-off Manga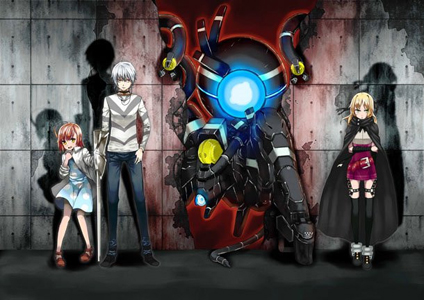 Accelerator, the famous anti-hero from the mangas A Certain Magical Index and Scientific Railgun ESPer is set to star in his own series, "A Certain Scientific Accelerator" (Toaru Majutsu no Index Gaiden: Toaru Kagaku no Accelerator) This was announced in this year's October issue of the ASCII Media Works' Monthly Comic Dengeki Daioh magazine. The newcomer Arata Yamaji is attached to the title, and the manga will begin in the next year's February release of Dengeki Daioh (to be released on December 27).
Both A Certain Magical Index and Scientific Railgun ESPer has been launched by Kazuma Kamachi. A Certain Magical Index debuted in 2004 with the illustrations from Kiyotaka Haimura. A manga adaptation created by Chuuya Kogino is currently running in Square Enix's Monthly Shonen Gangan magazine. Another spin off for Scientific Railgun ESPer is done by Motoi Fuyukawa and is currently on the magazine Dengeki Daioh. These two titles have also inspired anime series.
Accelerator is the codename used to symbolize the strongest ESPer currently living in Academy city. He is the second protagonist of the Science Side in the A Certain Magical Index. Accelerator appeared as a villain at first, but becomes the male hero of the Science Side after being conquered by Kamijou Touma. A member of GROUP since the Volume 13's series, he was forced to join after he discovers it is the best way for him to protect the Last Order. His survival and powers are locked in to the plans of Aleister Cowley, the founder of the city, alongside his rival Kamijou Touma.
While Kazuma Kamachi is credited as the original creator of this upcoming spin-off, Arata Yamaji is listed by ASCII Media Works as the main artist to draw it. Along with Kiyotaka Haimura, Arata will be credited as the character designer for the manga.