7-Year Old Fuku Suzuki Given Title Role for Ikkyu-San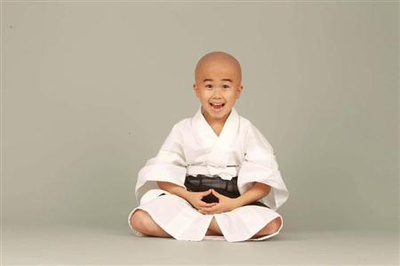 Sanspo, a Japanese Sports and Entertainment news publication, has revealed that the Toei Animation historical comedy series is about to have its own live action adaptation. Ikkyu-san, an animated series which was inspired by a true-to-life Buddhist Monk, is scheduled to be aired on Fuji TV as a three part anthology in prime time set this June.
Ikkyu Soujun is the historical character which inspired the original animation. The plot trails after his naughty adventures as a child while he is staying at the Ankoku Temple. Clever and witty, Ikkyu often relies in his wisdom in order to solve the many problems he encounter, starting off from greedy merchants to terrified farmers. The role is to be lead by the child actor Fuku Suzuki, who has acted in popular titles such as Humanoid Monster Bem and Kodomo Keisatsu.
The 7-year-old wonder will also sing the series' theme song, "Minna no Ikkyu San." It is reported that Suzuki is well preparing for his role, spending half a day trying a known Buddhist meditation called zazen. This will also bring back the humorous position which Ikkyu does whenever he is thinking; sitting in a lotus position, wetting his two index fingers, and then encircling them above his head.
Fuji TV has released drama adaptations of the 1975-1982 animation series in the years 1985 and 1986; this was well received by all ages in the country, for there was little or no violence depicted, only matters on human life. Additionally, collaboration between Japanese and Chinese studios produced an animated film of the same title in 2010, promoting Kyoto in international languages Chinese and English as well. The mild atmosphere and the humorous lead character pave its way into the hearts of many families, which makes it a wonderful plot to learn and enjoy.