2nd Promotional Teaser for Nekomonogatari (Black) Streamed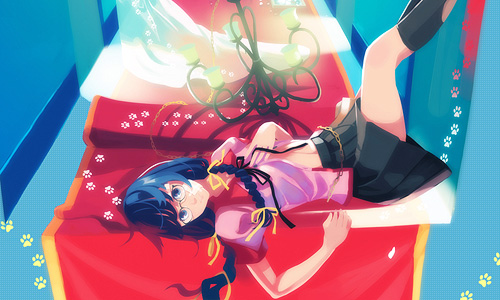 Just recently, Aniplex had just streamed a 2nd promotional video teaser for the anime adaptation of the popular Nekomonogatari Series. This story is written by NisiOisin and is divided into various books and chapters. The anime will premiere on the local Japanese television on December 31, from 10:00 OM to 12:00 AM, Japanese time. This time, the story focuses on the Nekomonogatari (Black) volume, which focuses on the narration of another character's viewpoint.
Alongside the premiere, the anime will debut in a synchronized streaming in the popular video broadcasting site, Niconico. The company has just held an announcement for the event last week. Also, Nekomonogatari (Black) will also be shown in Japan's Tokyo MX and BS11 television channels.
The anime will be supervised by none other than Nisemonogatari director, Akiyuki Shinbo. Tomoyuki Itamura, the series director of the same anime, will be director. SHAFT will handle the animation production, while Shinbo and Fuyashi Tou will be in charge of the series script. Akio Watanabe will serve as the character designer and the chief animation director.
The Nekomonogatari (Black) Blu-ray disc and DVD limited-edition volumes will be shiopped in Japan on March 2013 and will be sold for US$89 and US$77 respectively. The second volume will be shipped on April 3, 2013.
The original novel tells the tale of the Tsubasa Family, set between the plot of Kizumonogatari and Bakemonogatari with the lead character, Tsubasa Hanekawa. Nekomonogatari is comprised of two volumes, and is the fourth part of the known Monogatari novels. They all contain the stories about the Tsubasa family and Tsubasa Tiger. Nekomonogatari (Black) is the last book in the first season of the series.
Nekomonogatari (Black) is slated for a premium screening, first planned in Tokyo at the end of the year. watch how the series unfold with this PV: