Yaoi Manga Hybrid Child Gets Anime Adaptation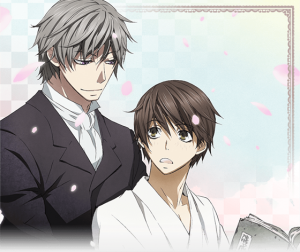 Boys Love fans, rejoice! Another yaoi manga is in the works into having an anime counterpart and this time it's the dramatic Hybrid Child (ハイブリッド チャイルド). The cast and crew have already been announced to amp the excitement.
In the director's seat is Michio Fukuda (福田 道生) who has worked behind a lot of anime titles including the movie and OVA takes of Slam Dunk (スラムダンク), Slayers (スレイヤーズ) and Sailor Moon (美少女戦士セーラームーン) just to name a few. Takahiro Ishida (岸田 隆宏) will be taking on the character design with Studio DEEN (株式会社スタジオディーン) producing the series.
Voice actors Nobuhiko Okamoto (岡本 信彦), Daisuke Hirakawa (平川 大輔), Tsubasa Yonaga (代永 翼), Ryohei Kimura (木村 良平), Yoshitsugu Matsuoka (松岡 禎丞) and Yuuki Ono (小野 友樹) make up the main cast as the following characters respectively: Kotarou Izumi, Hazumi, Yuzu, Ichi Seya and Kuroda.
Hybrid Child is a one-shot manga series about a Hybrid Child – an android that can grow if loved. While it is never 100% machine nor is it human, the Hybrid Child is fully capable of developing a strong emotional bond with its owner. Hybrid Child is written and illustrated by Shungiku Nakamura (中村 春菊) and was first published on March 10, 2005.
Head on down to the official Hybrid Child website for updates!