xxxHolic Double Feature: Live-Action Previews And A Resort Surprise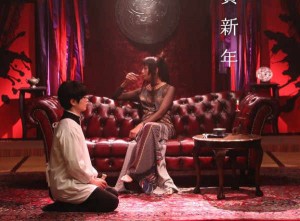 We are officially counting down the days until the release of the live-action take of the horror-comedy rendition of CLAMP's (クランプ) xxxHolic (×××ホリック) and Asgard gives you a xxxHolic Double Feature with twice the xxxHolic news you can take! Stepping up on the plate is the latest preview shot of the show.
This special preview was brought to you by Japanese satellite broadcasting station, WOWOW (株式会社WOWOW). The live-action take of xxxHolic will have 8 episodes, each running for 50 minutes. Model-Actress Anne fills in the shoes of Yuko Ichihara (壱原 侑子), a woman who runs a wish-granting shop. High school boy Kimihiro Watanuki (四月一日 君尋), whose role is taken by Shota Sometani, steps into Yuko's shop in order to have his special ability (which is the power to see demons) removed in exchange for working in her shop.
Cast members also include Karen Miyazaki and Masahiro Higashide who are going to portray Kunogi Himawari (九軒 ひまわり) and Doumeki Shizuka (百目鬼 静) respectively. Visit WOWOW's official website for more news on xxxHolic!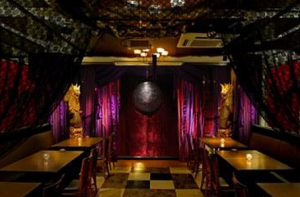 On the other side of coin, the Shibuya branch of Pasela Resort joins in on the xxxHolic celebration and gave the B1 floor a special transformation from the usual B1 face that you see when you enter the karaoke joint into… You guessed it! Yuko's shop!
Inspired by Yuko's wish granting shop, the B1 floor is now sporting a xxxHolic Cafe Mise look. This special promotion will be offered from January 21, 2013 until March 30 of 2013 only. Head on down to the official Pasela website for more information!