Vocaloid Takes The Stage In The Wizard of Oz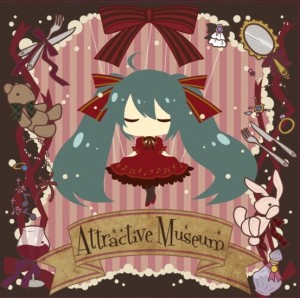 OSTER Project is back with a brand new album and is aptly entitled as Attractive Museum. Attractive Museum carries 14 tracks including this 20 minute song based on the 1939 film that has gotten Judy Garland's name perpetually entwined with Dorothy Gale's – The Wizard of Oz.
In Music Wizard of Oz, OSTER Project has worked together with illustrator Y-oji once again and delivers an ultra cute version of the Vocaloids we have come to know and love. The first team up between Oster project and Y-oji was the 2011 Alice in Musicland. Hatsune Miku (初音ミク) takes on the leading role as Dorothy Gale with Kaito Shion as the Scarecrow, Megurine Luka (巡音ルカ) as the Tin Woman and the twins, Rin and Len Kagamine (鏡音リン ・レン) as the Cowardly Lions. Guess who Meiko and Gumi Megpoid (グミメグッポイド) are…
Long time Vocaloid fans are no stranger to OSTER Project. Also known as Fuwafuwa Cinnamon (ふわふわシナモン), OSTER Project has been producing songs using Hatsune Miku since 2007 and has brought us original songs and covers just to name a few with all of them belted by the twin-tailed Vocaloid and company. She has used the Megurine Luka, Kaito V3, Vocaloid3 Megpoid, Meiko and the append versions of Miku as well as the twins for the Music Wizard of Oz.
Attractive Museum will be released on April 23 thanks to Subcul-rise Records.