Vocaloid In The News: Brand New Nendoroids, A Special PVC Figure And The Latest Vocaloid China PV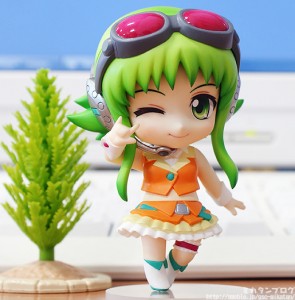 Often confused as an anime or manga title, Vocaloid is a program developed by Yamaha Corporation that allows users to let "vocal androids" sing songs that are entered into the software. While Hatsune Miku (初音ミク) is the world's most popular Vocaloid, Asgard takes a break from the Miku madness and highlights the other Vocaloids in this week's Vocaloid In The News.
Gumi (グミ), otherwise known as Megpoid (メグッポイド), appears in the latest Good Smile Company line of brand new Nendoroids together with Kamui Gakupo (神威がくぽ). What makes this Gumi nendoroid very special is that it comes with four different facial expressions, a pair of trademark goggles and a giant carrot which can be ridden by Gumi. The Gumi and Gakupo Nendoroids are now available for pre-orders. Visit the Good Smile Company website for more info.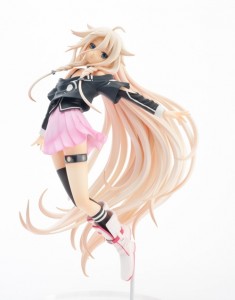 Vocaloid3 brings you the latest vocaloids including IA – ARIA ON THE PLANETES – (イア). This PVC figure is brought to you by Japanese toy company, Aquamarine. Standing at 22cm, the IA figure has a scale of 1/8 and is based on the illustration by Aka Akasaka. Already available for pre-orders at the price of 9975 JPY (127.20 USD), Vocaloid fans should get this one-of-a-kind figure to add up to their collection. Grab your IA figure now from the official Aquamarine website.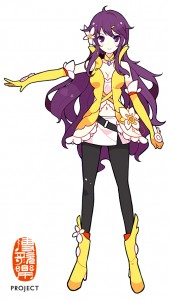 Last but not the least is the latest Vocaloid anime promotional video entry from Vocaloid China. The fourth episode features Mo Qingxian (墨清弦), a traditional girl with a very fragile health. The first three previews featured the other Chinese Vocaloids namely Zhiyu Moke (徵羽摩柯), Yuezheng Ling (乐正绫) and her brother Yuezheng Longya (乐正龙牙) and Luo Tianyi (洛天依). Check out the video below and be mystified by Mo Qingxian!