Vocaloid In The News, Vol. 4: Games, Concerts And A Brand New Vocaloid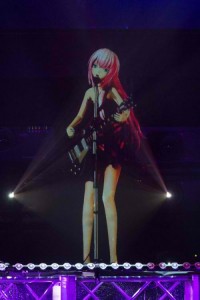 If you're a fan of Vocaloid, then you must have all the latest Vocaloid news the world has to offer! Asgard Anime gives you a fourth helping of Vocaloid In the News and we have one surprise after another waiting just for you, starting off with this extra special Vocaloid concert.
What makes Vocaloid concerts unique is that your favorite idols are really there to sing, dance and perform their very best right in front of you as 3D holograms. The latest Vocaloid concert, entitled Magical Mirai 2013, happened on August 30, 2013 and was held at the Yokohama Arena in Kanagawa Prefecture, Japan. The concert was a whole day event divided into two: the U-18 priority daytime concert and the Hatsune Miku birthday-eve Performance. What made Magical Mirai special was that it was not just a concert alone: the event also had art galleries, workshops, and to the total enjoyment of fans, a range of Vocaloid products for sale as well as booths made with partner companies. It was Magical Mirai, indeed!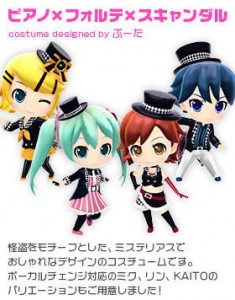 Hatsune Miku: Project Mirai 2 is running pell-mell towards the Nintendo 3DS with brand new content such as costumes and songs. Miku is also dragging along the most wanted Vocaloid, GUMI (グミ). Sega has recently released a short track list and preview of the songs and dance steps that will appear in the game. Check out the video below to listen to the songs. A complete list of the songs can be seen in Project Mirai 2 Wikia.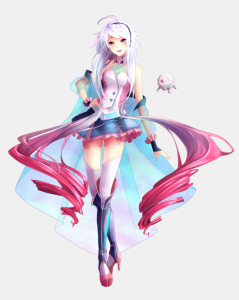 Vocaloid has reached the far corners of the world and ultimately inspired brand new members of the Vocaloid circle. Famous names and faces include Luo Tianyi (洛 天依) from China, SeeU (시유) from Korea and now let us all welcome MAIKA from Spain! MAIKA was the fruit of the collaboration between Yamaha and Voctro Labs. MAIKA has two song demos that are certainly worth listening to. Designed by Noriko Hayashi, MAIKA's appearance was determined through an illustration contest that was held in July. Check out her demo songs below and tell us what you think!