Vocaloid In The News, Vol. 3: A Vocaloid Opera, A Hot Spring Collab And Rows Of Nail Polish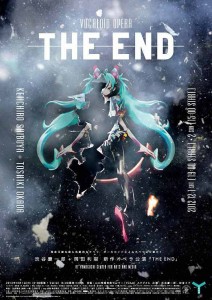 Asgard Anime is back with the third volume of Vocaloid In the News, catered especially to our Vocaloid crazy readers.
First up on our list is a special Vocaloid opera entitled THE END. Scheduled for showing on May 23 and May 24, 2013 at Bunkamura Orchard Hall, THE END is a Vocaloid opera whose central theme is in the form of the questions "What is Death?" and "What is and end?". Just like the usual Vocaloid concerts, THE END does not feature human involvement on stage. Computers are up to the job of providing the music and holograms and music which proves that technology is at its game. Tickets are now available at Family Mart. For more information on the opera, head on down to the official THE END website at theend-official.com and lose yourself in their amazing website. If its the tickets you're after, visit the Family Mart website by clicking here. Curious on how THE END will go? Watch the video below.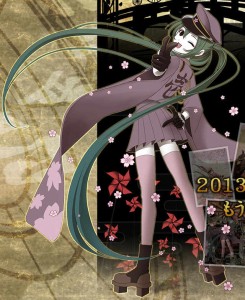 If hot springs and Vocaloid are your thing, then this one is just for you! Oedo Onsen Monogatari is back with another collaboration and this time, they are featuring Vocaloid. The Japanese amusement resort packed with hot springs has put up a teaser site with Hatsune Miku splashed on the front page in celebration of their 10th anniversary in the business. The Vocaloid version chosen for this collaboration is Thousand Cherry Blossom. Dying of curiosity? Head on down to Oedo Onsen Monogatari's teaser site by clicking here.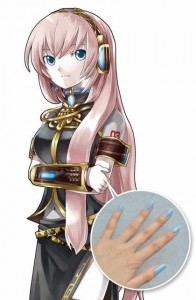 There are cosplayers and there are cosplayers. There are some who cosplay just for the heck of it and there are some who go beyond in pursuit of their passion. If you're a die hard Vocaloid fan/cosplayer, you might want these in your arsenal. Introducing the Vocaloid-inspired nail polish by Piapro. Available in 5 colors, each representing a Vocaloid, these special nail polish will definitely be perfect for your Vocaloid cosplays as well as everyday style. Each bottle is priced at 1,050 JPY (11 USD). Read up more on these cool items at the Piapro website now!