Valentine's Day In The News: Otaku's Valentine Choice, A Chocolate Gallery And S.A.D. With Umaibou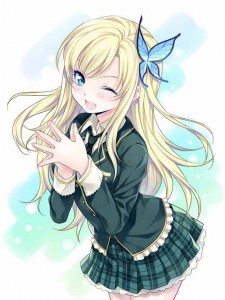 Valentine's Day spreads the love to the otaku universe and so Asgard Anime brings you Valentine's Day In the News where we celebrate all that mushy feelings that only Valentine's Day can bring you.
A Valetine's Day otaku poll, brought to you by Biglobe, has asked Japanese otakus on who their dream anime girl Valentine would be. 9,895 Romeos (and perhaps even Juliets) joined in on the poll and Boku wa Tomodachi ga Sukunai's (柏崎 星奈) Sena Kashiwazaki (柏崎 星奈) takes the top spot. Sena is followed by two K-On! (けいおん!) girls Ui Hirasawa (平沢 憂) and Mio Akiyama (秋山 澪) who are sitting pretty on second and third respectively. Sakurasou No Pet na Kanojo's (さくら荘のペットな彼女) Nanami Aoyama (青山 七海) is fourth on the poll and Eru Chitanda (千反田 える) from Hyoka (氷菓) is on the fifth. There are 45 more characters in the poll so head on down to Biglobe to find out if your dream anime girl is on the list!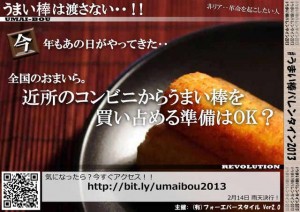 If you felt single and all alone on Valentine's Day, your day would have been different if you joined the league of Hi-Ria Ju (非リア充) who waged a war against Valentine's Day with Umaibou Day! Umaibo (うまい棒) is a Japanese snack whose name is literally translated as "delicious stick" and comes in different flavors such as cheese, chicken curry, shrimp and mayonnaise and even takoyaki, just to name a few! A group of special Hi-Ria Ju called Forever Style started last year's Umaibou Day by buying all of the Umaibo snacks available in except for the chocolate variety. Last year's record was 3,600 participants with 380,000 units of Umaibou bought. Will February 14, 2013 be forever changed from Valentine's Day (or Single Awareness Day) to Umaibou Day?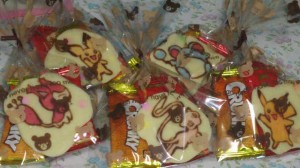 Cards, flowers and plush toys are common Valentine's Day gifts. What people are most eager to snag, however (and regardless if they are single or taken on the great V-Day) are the chocolates. Japanese otakus came up with the most creative anime/manga chocolates and posted them over the internet. Check out more amazing designs on their online exhibit by clicking here.
We hope your Valentine's Day was good from all of us here at Asgard Anime!