Tributes In The News: Robots, Designer Shirts And Colorful Illustrations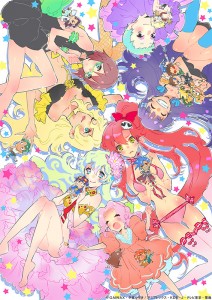 Tributes couldn't get this more exciting as talented individuals lend a hand to honor the legendary figures of manga and anime! Asgard Anime brings you Tributes In the News, where we celebrate and let you in on the latest tribute news!
Character designer Mari Shimazaki has done a tribute art for Tengen Toppa Gurren Lagann (天元突破グレンラガン). The feast-for-the-eyes illustration features the girls of Gurren Lagann in a splash of soft colors, dotted with stars in blue, pink and yellow. Mari Shimazaki is known for designing Bayonetta (ベヨネッタ). Aside from Bayonetta, Shimazaki also designed a multitude of characters including Soul Calibur V's (ソウルキャリバー) Yan Lei Xia (イェン・レイシャ).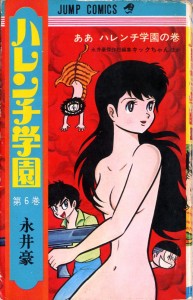 Another noteworthy tribute is the Q Pop Shop exhibit which highlights the work of the great manga artist Kiyoshi Nagai (永井潔) who is more commonly known as Go Nagai (永井 豪). On June 2013, Q Pop Shop will be hosting this special exhibit which will feature art from participating artists based on Nagai's works such as Devilman (デビルマン), Mazinger Z (マジンガーZ) and Iron Virgin Jun (鉄の処女JUN) just to name a few. Q Pop is located in Little Tokyo in Los Angeles, California. For more information, head on down to the Q Pop Shop website.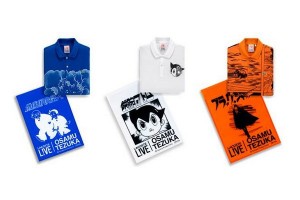 Osamu Tezuka's (手塚 治虫) contribution to the world of anime and manga has been endlessly celebrated by every living fan of his work and French apparel label, Lacoste, certainly isn't behind the celebrations with their Tezuka-inspired clothing line. Together with Japanese designer, Hiroaki Ohya, Lacoste proudly brings you their Spring Collection of T-shirts, polos and footwear featuring Astro Boy (鉄腕アトム), Black Jack (ブラック・ジャック) and The Mysterious Underground Man (地底国の怪人). They will make another appearance on the Summer Collection while Jungle Emperor Leo (劇場版 ジャングル大帝), Phoenix (火の鳥) and Crime and Punishment (罪と罰) will make it on the Fall/Winter Collection. Fans can get their Tezuka apparel through LACOST L!VE outlets starting on May 2013.