Tekken Tag Tournament 2 Screenshots Released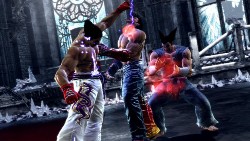 One of the world's best known fighting games is finally getting a console version. Tekken Tag Tournament 2 is one of the many successful titles under Namco's belt and the release of TTT2 is a dream come true for hardcore Tekken fans.
The latest and freshest screenshots, as well as the 3D character models, for the game have already been released and will surely intensify the excitement of the fans who are waiting to get the console versions of the game home.
Tekken Tag Tournament 2 follows 1999's Tekken Tag Tournament 1 and was first released in September 14, 2011. An updated version was released only recently and was called Tekken Tag Tournament 2: Unlimited. Both versions were released in arcades in Japan. As the name suggests, players choose two fighters which they can "tag" within the game. Some characters perform special combos with their partners if you pair them right.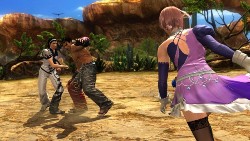 Although the Tag Tournament series is non-canon from the Tekken storyline, fans of Jun Kazama rejoice at the return of the fighter who made the story of Tekken legendary. The mother of Jin Kazama, who first made an appearance in Tekken 2, is also confirmed in TTT2 to be Tekken Tag Tournament 1's final boss, Unknown.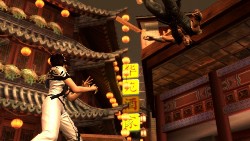 In TTT2, a roster of 41 playable characters can be chosen by the players. These characters in TTT2 appeared from all Tekken games namely from the first to the sixth installment. And just like the first Tekken Tag Tournament, TTT2 has a character unique to the series, namely the mysterious female masked wrestler who goes by the name of JC and is rumored to be Julia Chang.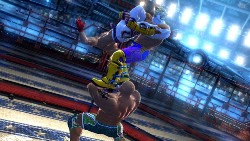 The home version for Tekken Tag Tournament 2 is set for the Playsation 3 and the Xbox 360 – and is scheduled for release in September 2012.