A Love Story That Began With A Drop Kick: Suki-Tte Ii Na Yo Gets An Anime Adaptation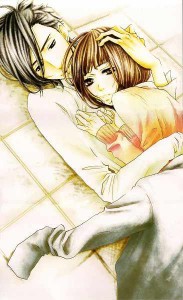 A lot of manga-turned-anime titles are due for October, including this unique love story of Mei Tachibana (橘 めい) and Yamato Kurosawa (黒沢 大和) in Suki-tte Ii na yo (好きっていいなよ。).
Suki-tte Ii na yo, which means Say I love you, is an ongoing manga series by Hazuki Kanae. The manga was first published in 2008 on Kodansha's shojo magazine, Dessert (デザート) and currently has 9 volumes.
If you think this is just another love story, think again. 16-year-old Mei Tachibana is quiet, friendless and unassuming. The once social Tachibana stopped entering into friendships with other people after her own friends turned against her. Enter Yamato Kurosawa, one of the popular boys in their school. Due to a misunderstanding, Tachibana gives Kurosawa a drop kick. Kurosawa, however, likes Tachibana and decideds that they should be in a relationship.
Toshimasa Kuroyagani (黒柳 としまさ) is the series director for the anime while Takuya Sato (佐藤 卓哉) is in charge of the directing and writing. The cast for the voice actors have already been revealed with Ai Kayano (茅野 愛衣) and Takahiro Sakurai (櫻井 孝宏) in the lead roles.
Curious on how this would all turn out? Watch the preview below and have a taste of Suki-tte Ii na yo.