Street Fighter X Tekken Launch Party In Los Angeles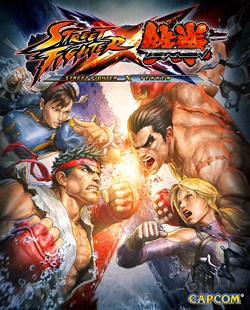 Street Fighter X Tekken is one of the most highly anticipated game of the year and in the light of the event, a launch party will be celebrated on March 1, 2012 in Majestic Hills, Los Angeles.
The game is a crossover between the greatest fighting game titles known: Street Fighter and Tekken. The gameplay will be similar to that of the Tekken Tag Tournament series in which a player has two characters he/she can use and switch in a fight but with the added Street Fighter elements namely the Super Combo and the EX attacks.
Street Fighter X Tekken was first announced in the San Diego Comic-Con last 2010 by non other than Yoshinori Ono, the producer of Capcom. The platform for this game will cover the Playstation 3, Xbox 360, Playstation Vita as well as Microsoft Windows and will be released on March 6, 2012.
The launch party is said to be limited to a number of people so make sure to save yourself a slot as soon as possible. IDs are also needed as the party is strictly for those who are 21 years old and above only.
The event is also said to have games, prizes exhibitions and a special appearance by Yoshinori Ono.