Street Fighter X Sanrio Items Released: Get Your Game On!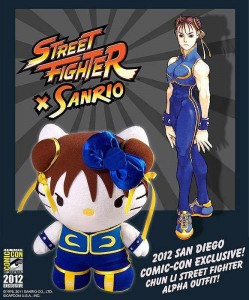 Hardcore gamers who are also Sanrio fans are in for a treat! The Street Fighter X Sanrio collaboration launches off in the San Diego Comic-Con and a very special kitty will be available for a limited time only in the said event.
The Chun Li inspired Hello Kitty plush doll is sold exclusively during the San Diego Comic-Con and it's a must have for Hello Kitty collectors. The limited edition Hello Kitty plush shows Hello kitty donning Chun Li's Street Fighter Alpha costume, complete with her odango-styled hair and her little bow.
Although Hello Kitty has a lot of Street Fighter X Sanrio items, she also shares the limelight with the other Sanrio characters. Sanrio stars My Melody, Keroppi, Purin and even Badtz-Maru make their appearances as Cammy, Blanka, Zangief and Ryu respectively with Badtz-Maru's name changed to Badtz-Ryu.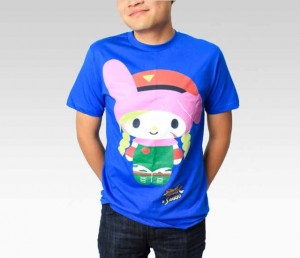 The Street Fighter X Sanrio items are not limited to shirts, bags, and in the case of the San Diego Comic-Con, plushies. There is also a book published by Viz Media called Street Fighter X Sanrio: World View and even a tie-in sticker book.
Fans can head down to the official Sanrio website to check out the rest of the Street Fighter X Sanrio products. The items listed on their website are already available for pre-orders. Sanrio also offers a free gift, an exclusive collector's pin set, by following the instructions shown on their page.