Star Driver: Radiant Takuto TV Anime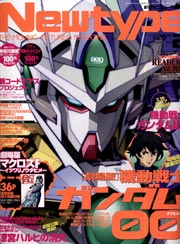 According to Newtype magazine an original TV anime project called Star Driver: Radiant Takuto (Star Driver Kagayaki no Takuto) is on the way.
The story will center around a boy called Takuto who pilots his robot, Taubaan.
BONES studio is producing, with Takuya Igarashi directing and Yoji Enokido script writing.
Misa and Hiroka Mizuya are working together on the character designs with Yoshiyuki Ito adapting for animation and overseeing.