Staff Of Brand New Sailor Moon Anime Introduced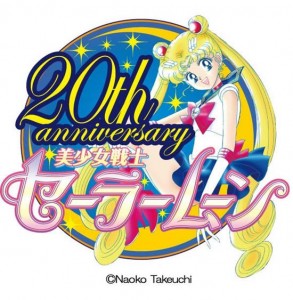 Just a little more stretch of patience, Moonies, and we'll finally see it! The staff of the new Sailor Moon (美少女戦士セーラームーン) anime has been revealed with Munehisa Sakai (境 宗久) from the Pretty Cure (プリキュア) and One Piece (ワンピース) fame on the director's chair with Yuji Kobayashi (小林 雄次) as the series composition writer. Joining the Sailor Moon team is Yukie Sako (佐光 幸恵) as the animator. Sako's animator credits include the second season of Mobile Suit Gundam 00 (機動戦士ガンダム00 <ダブルオー> セカンドシーズン), Majestic Prince (銀河機攻隊 マジェスティックプリンス) and even Cyber Team in Akihabara (アキハバラ電脳組) just to name a few.
Takahashi Kurohashi (倉橋 隆) and Yumi Hosaka (保坂 有美), known for their art director partnership in Gatchaman Crowds (ガッチャマンクラウズ), will be working together once again for Sailor Moon. Japanese composer Yasuharu Takanashi (高梨 康治) pools in his musical talent in this legendary magical girl anime.
If you aren't familiar with Sailor Moon, where have you been in the last two decades or so? Pretty Soldier Sailor Moon tells the story of a young girl named Usagi Tsukino (月野 うさぎ). Her lazy, crybaby ways disappear the moment she transforms into Sailor Moon (セーラームーン). Together with her friends and fellow Sailor Senshi (セーラー戦士), Sailor Mercury (セーラーマーキュリー), Sailor Mars (セーラーマーズ), Sailor Jupiter (セーラージュピター) and Sailor Venus (セーラーヴィーナス), they save and defend Earth against alien threats.
More Sailor Moon news are coming your way so stick around!