Special Must Haves In The News: Snow Miku Letter Sets, Eva Headphones And 3D Mouse Pads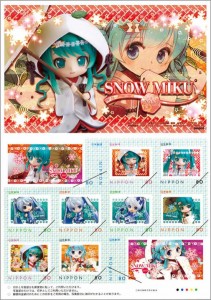 Whether if you're going to use it or just stash it lovingly inside your box full of other anime collectibles, Asgard brings you this week's In The News with the must have anime items otakus shouldn't miss out on!
In Hokkaido, Japan, Snow Miku can be found everywhere – including in the corners of snail mail! That's right, Snow Miku stamps have been offered by the Japanese Post Office in Hokkaido. The announcement was made on January 18 and will be available on February 5, 2013 in five major Hokkaido post offices for only 1600 JPY (17.76 USD) a set. The set includes ten sheets of 80-Yen Snow Miku stamps, six letter papers, three envelopes and a B5 clear file. This lovely set doesn't go alone, however, as Mado Mail postcards are also available at 250 JPY (2.77 USD) bearing two different versions of Snow Miku.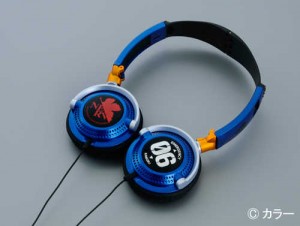 If music is your thing and so is Evangelion, getting this will be totally worth it. This special Evangelion headphones is based on the Evangelion Mark.06 – from the colors of the unit to the 06 logo on one side of the cups while the NERV logo is printed on the other.Offered by Bandai Premium, the Evangelion headphones is priced at 3980 JPY (44.20 USD) and will be shipped on April of 2013.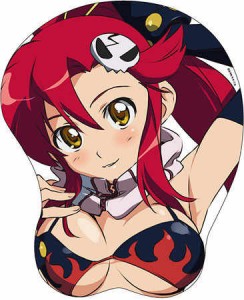 Last but definitely not the least are these Gurren Lagann 3D mouse pads. The mouse pads come in different designs with two different versions of Yoko (including a special episode 6 edition), Yomako and Nia. These 3D mousepads are sold at 3,500 JPY (39 USD) through Hobby Japan and are set for release on March 2013.