Special Must Haves In The News, Vol. 6: Stockings, Umbrellas And Hand-Made Cases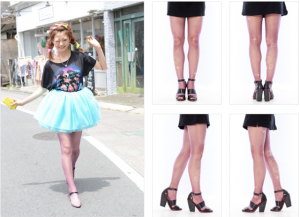 There are so much anime-inspired stuff in the universe that just has to be covered! Asgard Anime is back with the sixth volume of Special Must Haves In the News and here are some things that you might want to add up to your growing anime collection!
If fashion is your thing and so is anime, here's something for the ladies. 2PMWorks, a Japanese apparel website that caters to anything and everything anime, has come up with the Acid&Mofcana Puella Magi Madoka Magica (魔法少女まどか☆マギカ) tattoo tights. The stockings are priced according to how elaborate their designs are: the simpler designs cost 2,625 JPY (26.41 USD) while the showier tattoos, like the Ultimate Madoka stocking seen on the left, are priced at 3,780 JPY (38.03 USD). There are more stocking designs to choose from and visit the 2PMWorks website to see them all. Follow 2PMWorks on Twitter for the latest item updates. These tights are limited edition so grab your pair now!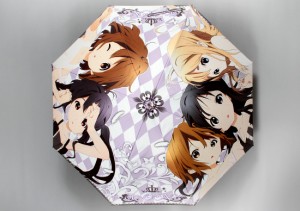 Umbrellas are a must when the rainy season comes so put a bit of cheer to your umbrella with these anime umbrellas brought to you by Seasonal Plants. Seasonal Plants is a Japanese company based Gunma Prefecture (群馬県) in whose specialty lies in rain apparel and they are currently accepting pre-orders for their Itagasa line of umbrellas. The Itagasa umbrellas feature the moe girls from K-On! (けいおん!), Ore no Imouto ga Konna ni Kawaii Wake ga Nai (俺の妹がこんなに可愛いわけがない), and Nitro+'s very own Super Sonico. The Oreimo and K-On umbrellas, regardless if they are the large or folding umbrellas, are priced at 9,450 JPY (95.09 USD) while the Super Sonico umbrellas cost 12,000 JPY (120.74 USD). Check out their website for more photos and information. A preview of their collection can be viewed below.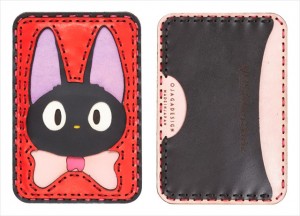 Last but not the least is another 2PMWorks offering. Thanks to Ojaga Design and Studio Ghibli (株式会社スタジオジブリ), the two teamed up and has brought us these awesome hand-made leather cases that feature the memorable characters from famous Studio Ghibli works! Totoro, Jiji, Robot and the Flying Stone can be yours for only 10,290 JPY (103.54 USD) each. Visit 2PMWorks for more photos as well as more information on the final release date of these cases.