Special Must Haves In The News, Vol. 3: J-Fashion, Anime Style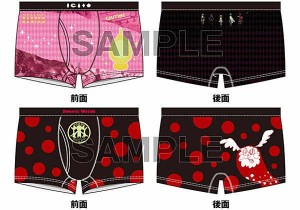 Here's another Asgard Anime In the News for you! If you really think that otakus are the only people who are into anime merchandise, specifically clothing, guess again. There are some who appreciate fine anime threads and the clothing featured in this week's In the News can be hidden or can be shown off as an open secret. Except perhaps for the boxers which should be inside one's pants.
How would you like to have boxers that literally glow-in-the-dark? While these are useful for bathroom trips when the lights unexpectedly go out (or when a friend or brother is pulling a prank on you), these colorful boxers are brought to you by Brocolli, a character goods company in Japan. Choose from different anime titles such as Fate/Stay Night (フェイト/ステイナイト) and Madoka Magica (魔法少女まどか☆マギカ).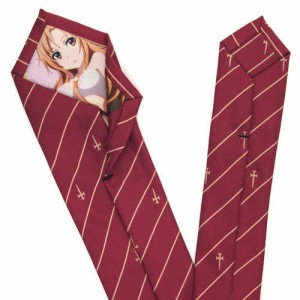 Another clothing item for the closet otaku in you? Worry not, for we indeed have one. Sword Art Online (ソードアート・オンライン) has a simple red necktie with yellow stripes and swords all over it, thanks to character goods maker, Cospa. Oh, did we forget to mention that Asuna Yuuki (結城 明日奈) is hidden under the tie? This special necktie will be available on an earlier date during the Anime Content Expo in which Cospa will be joining. The tie is priced at 4,500 JPY (47 USD). Check out other SAO and other Cospa anime merchandise by visiting the Cospa website.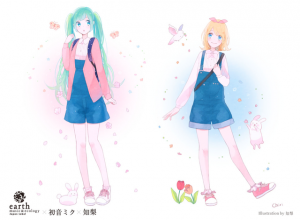 Last but not the least is not an anime entry but a Vocaloid (ボーカロイド) entry. Japan Label, a label under Japanese clothing company called Earth, is celebrating its first anniversary with Vocaloids, Hatsune Miku (初音ミク) and Rin Kagamine (鏡音リン). Visit Earth's net shop now before March 30 so you can get hold of their Vocaloid-inspired clothing line. Check out Japan Label's tumblr acount here and Earth's Netshop here.