Special Must Haves In The News, Volume 2: Anime Items – Home Edition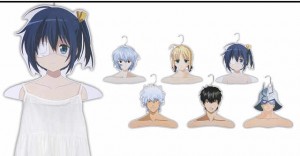 Having these in your home would probably make every visitor either green with envy or leave them awestruck with these cool anime items, starting off with these cool anime hangars.
If you think arranging the clothes in your closet is a total bore, this might help you change your mind. These anime hangars come in different characters such as Rei Ayanami (綾波 レイ) from Neon Genesis Evangelion (新世紀エヴァンゲリオン), Saber (セイバー) from Fate/Stay Night (フェイト/ステイナイト) and even Gintoki Sakata (坂田 銀時) from Gintama (銀魂). Getting these will definitely make your clothes organized and your closet a whole lot more fun to look at.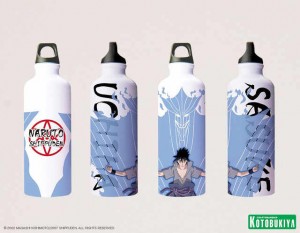 Kotobukiya (コトブキヤ) is joins in on this week's Special Must Haves in the News with not one, not two but three of their Naruto Shippuden (ナルト 疾風伝) offerings! Kicking off with these awesome thermal reveal aluminum bottles. While these bottles will keep the temperature of your drink steady for a few hours, it's the effect of the drink's temperature on the bottle that will keep you interested. Pour in a hot drink and nothing much will change. On the other hand, pour in a cold drink and something else will appear on the bottle. The bottles come in two designs, namely Uzumaki Naruto (うずまきナルト) and Uchiha Sasuke (うちはサスケ).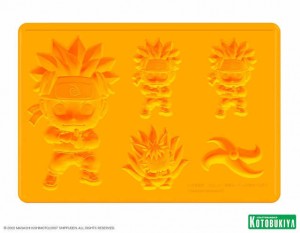 The second Kotobukiya Naruto Shippuden entry are these ultra kawaii ice trays. The ice trays sport Naruto, Sasuke, Minato, Jiraiya, Itachi and Kakashi in their chibi forms. The ice trays cost roughly about 9 USD each. How cool is it to find your favorite ninja's ice form swimming in your drink?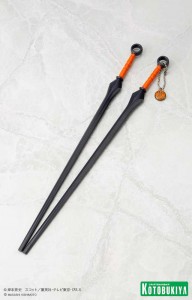 The third and final Kotobukiya entry is a set of Naruto-inspired chopsticks. The chopsticks come in designs based from Naruto's, Minato's and Sasuke's weapon of choice.