One OK Rock: Singing Kenshin's Words With "The Beginning"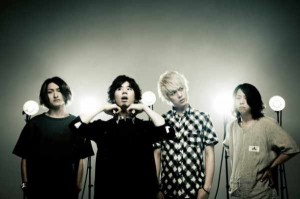 Just give me a reason to keep my heart beating. Don't worry it's safe right here in my arms. As the world falls apart around us, all we can do is hold on, hold on.
As early as May 2012, the anime community has been buzzing with excitement over the revelation that Japanese rock band One OK Rock will be providing the theme for the live-action take of Rurouni Kenshin (るろうに剣心).
With the live action released last August 25, 2012, fans are not only singing praises about the movie but they're also singing along to the movie's theme as well.
The Beginning is the title of the movie's theme and the lyrics truly speaks of Kenshin Himura (緋村 剣心) – the wandering samurai who seeks nothing but repentance for his bloody past. Read the lyrics and you might see yourself thinking that this song was made for Kenshin and Kaoru Kamiya (神谷 薫). The single was released on August 22, 2012 while the Youtube video was uploaded on August 14, 2012 on the official One OK Rock Youtube channel. The Beginning currently has 2,670,150 hits on Youtube with 20,226 likes and counting.
Rurouni Kenshin raked in 555.48 million JPY (7 million USD) within five days since its release in theaters with 399.5 million JPY coming from the opening weekend. The song has only intensified the drama and excitement of the movie to which the fans are going crazy over.
If you haven't heard of The Beginning yet, check out the video below and don't forget to grab your copy of the song from iTunes! Want to sing along to this song? Click here for the lyrics.