Say Hello To Ultraman Ginga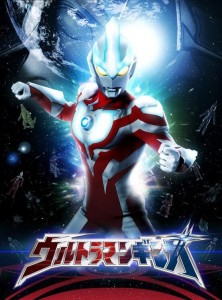 Another Ultraman (ウルトラマン) is making his way into the henshin scene and he goes by the name of Ultraman Ginga (ウルトラマンギンガ)!
Ultraman Ginga celebrates the 50th anniversary of the longest running Ultraman franchise. He was first revealed at the Ultraman Film Festival which took place between April 12 to April 14. A press conference was held and some announcements.
A 17-year-old Hikaru Raidou, portrayed by Takuya Negishi (根岸拓哉), transforms into Ultraman Ginga who battles giant monsters stemming from dolls. Together with his childhood friends, Misuzu Isurugi, Kenta Watarai, Chigusa Kuno and a mysterious youth named Takuya Kusakawa, they fight the monsters to protect the world. Actors Mio Miyatake, Mizuki Ono, Kirara and Tomoya Ichijoji bring life to Hikaru's childhood friends and rival respectively.
The directing team of Yuichi Abe, Tomo Haraguchi, Kengo Kaji and Yoshikazu Ishi are behind Ultraman Ginga. The latest Ultraman series will be set in two seasons: the first season containing the first six episodes will be aired starting on July 10, 2013 while the second season containing episodes 7 to 11, is scheduled for the latter part of the year.
Are you ready for the arrival of Ultraman Ginga? You know that we are. Ultraman Ginga will be airing in a few more months so stay tuned for more news and updates!