Samurai Shodown II Makes Its Move On iOS And Android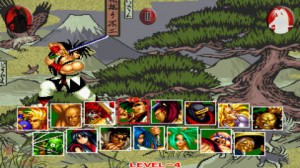 Samurai Shodown, also known as Samurai Spirits (サムライスピリッツ), is one of those old school video games that would leave hardcore gamers a mean wave of nostalgia. It was the game that gave the players a truly authentic, Japanese sword-totting, hacking and slashing feel as a majority of the Samurai Shodown characters are based, and some are even named after, historical figures such as Yagyu Jubei (柳生 十兵衛), Hattori Hanzo (服部 半蔵) and even Shiro Amakusa (天草 四郎 時貞). If you missed that game, imagine it on your handy, dandy iOS or Android powered device?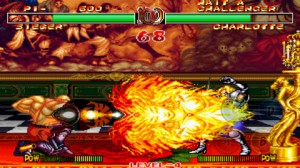 Samurai Shodown II is now available for the iOS and for the Android! Priced at 8.99 USD, fans can now relive their old Neo Geo Samurai Shodown memories and slash their way to victory. All 15 characters that appeared on the original Samurai Shodown II will appear on the iOS/Android version so a lot of fan favorites including Haohmaru (覇王丸) and Nakoruru (ナコルル) are present in the game. If you get bored playing alone, get your gaming buddies and play against them via bluetooth!
Check out the trailer below if you want to see how it goes before you want to buy it. Ready to make your purchase? If you're an iOS user, click here and if you're an Android user, click here.