Sailor Moon Musical Costumes Revealed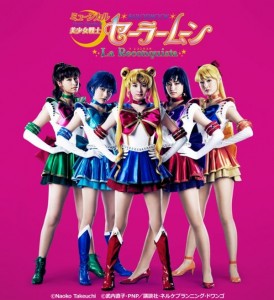 If you've been a die hard Moonie (Sailor Moon fan), you are probably no stranger of the Sailor Moon Musicals. The Sailor Moon Musicals have made their successful debut on the Summer of 1993 and since then, SailorMyus (セラミュー) have been part of Sailor Moon history. With the last SailorMyu presented on 2005, it was a huge surprise for Moonies that it's making a 2013 comeback and to add up more excitement, the costumes have been unveiled and they look nothing short of perfection.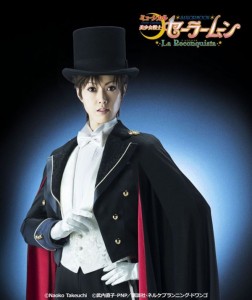 Additional cast members are also announced, with Midori Hatsukaze as Queen Beryl (クイン・ベリル). The Shitennou (四天王) will also make their appearance in the musical. Jadeite (ジェダイト), Kunzite (クンツァイト) and Zoisite (ゾイサイト) will be portrayed by Root, Ryo Saika and Misaki Komatsu respectively. Another familiar villain will also make an appearance. The Lemures (レムレス) leader will be filled in by Mayumi Shintani. What is Sailor Moon without Queen Serenity (クイン・セレニティ)? Jaime Natsuki will take on the role of Queen Serenity in the 2013 Sailor Moon Musical.
Tickets will be available to the general public starting on August 18 with the musical scheduled from September 13 to 23 only at the AiiA Theater Tokyo in Shibuya Ward, Tokyo, Japan. For more information, head on down to the Pretty Guardian Sailor Moon -La Reconquista- website.