Rin Kagamine Inspired Omelette Napolitan Is The Latest Addition To Famima-Miku Mart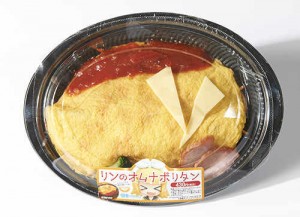 Hatsune Miku (初音ミク)'s upcoming birthday is a cause for a month-long (or even longer) celebration. Japanese Convenience store chain FamilyMart (ファミリーマート) has a Hatsune Miku collaboration and a wide range of Vocaloid products are available, including this Rin Kagamine (鏡音リン) Omelette Napolitan!
The Rin Kagamine Omelette Napolitan is an omelette dish served just like a regular omelette. The only difference is that it is served not with rice but with spaghetti. The meal also includes garnishes, among which are two slices of cheese made to represent the blonde-haired Vocaloid's ribbons.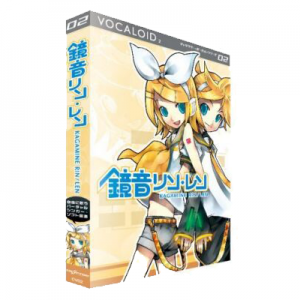 Rin, together with Len Kagamine (鏡音レン), were released on December 27, 2007 to attend to the Vocaloid consumer's need of a lower pitched teen girl's voice as well as a boy's voice. Their voices, provided for by Japanese voice actress Asami Shimoda (下田 麻美), was made by the seiyuu with her head down on her chest for Len while singing with her head high for Rin. Despite having two different voice banks, Rin and Len Kagamine were sold at a price that was the same as Hatsune Miku did.
Other Vocaloid X FamilyMart products include a cream-filled pastry shaped like a leek (the leek is often associated with Hatsune Miku) sold at 116 Japanese Yen (about 1.50 USD). Another product worth mentioning is the Po Pi Po drinks sold by bottle or by carton. The Po Pi Po 350ml bottle costs 158 Japanese Yen (2.oo USD) while the 200ml carton is for 105 Japanese Yen (1.35 USD).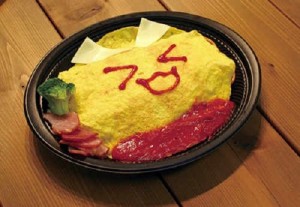 The Rin Kagamine Omelette Napolitan is only available for a short time, specifically from August 14, 2012 to September 10 with only 40,000 packs to be made. Make sure you won't miss out on that special offer! The Rin Kagamine Omelette Napolitan is priced at 430 Japanese Yen (5.50 USD).