Revealed Casts In The News: Busty Shinobis, The ESP Club's Highlight And The World Of Karneval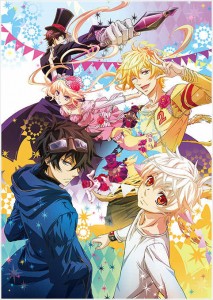 Every anime fan will always on the look out for the latest anime title, regardless of which media it was adapted from, be it from mangas or video games. Asgard brings you the latest anime offerings with their cast members revealed. To kick start this week's In the News, we have Karneval (カーニヴァル) and their cast and crew.
News of Touya Mikanagi's manga getting an anime adaptation has teased fans for so long now and finally, fans received their early Christmas present with the news that work for having an anime version of Karneval is underway. Hiro Shimono (下野 紘), known for voicing Sho (ショウ) from Fairy Tail (フェアリーテイル), will be providing the voice for the main character, Nai (无). Hiroshi Kamiya (神谷 浩史), who voiced Zeheart Galetter (ゼハート・ガレット) from Mobile Suit Gundam AGE (機動戦士ガンダムAGE), will be voicing Gareki (花礫). Joining them on the Karneval voice acting team are Mamoru Miyano, Aya Endo, Daisuke Ono, Yuichi Nakamura, Koji Yusa and Daisuke Hirakawa who will be voicing Yogi (與儀), Tsukumo (ツクモ), Hirato (平門), Jiki, Tsukitachi and Akari respectively.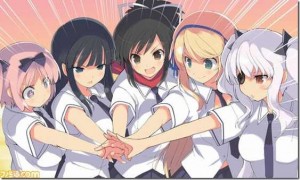 The busty ninja babes of Senran Kagura (閃乱カグラ), which first started off as a Nintendo 3DS, will also be getting an anime adaptation. Takashi Watanabe (渡部 高志) of the Slayers (スレイヤーズ) fame will be working in Senran Kagura, together with writer Takao Yoshioka (吉岡 たかを.). Hitomi Harada, Asami Imai, Yuu Kobayashi, Kaori Mizuhashi, Yuka Iguchi, Eri Kitamura, Ai Kayano, Ryoko Shiraishi and Saori Goto make up the Senran Kagura voice acting team. They will be providing the voices for Asuka, Ikaruga, Katsuragi, Yagyuu, Hibari, Homura, Yomi and Mirai respecitively. Shiraishi will be providing for not one, but two characters of the same series (Hikage and Haruka).
Check out the video below to see Senran Kagura's preview.
http://youtu.be/95l984HdqF0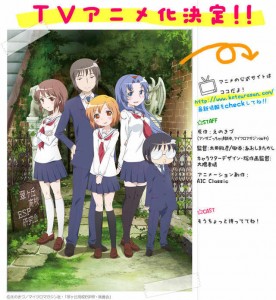 Kotoura-san (琴浦さん) by Enogizu will be having an anime adaptation of the manga with the same name, as well. Squid Girl Hisako Kanemoto (金元 寿子) is back and this time, she voices a girl whose personality is a far cry from the blue-haired sea invader. Haruka Kotoura is a young girl who has psychic abilities and in her own opinion, is an unwanted talent. She becomes the highlight of her new school's ESP club thanks to her mind-reading ability. Kotoura-san cast is also made up of Jun Fukushima, Kana Hanazawa, Yurika Kubo and Hiro Shimono who will be voicing Manabe-kun, Mifune, Moritani and Muroto respectively.