Resident Evil In The News: The Box Office Topper, A Possible Remake And Some RE 6 Goodies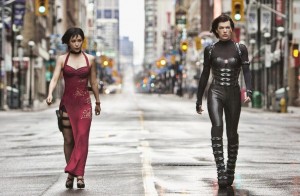 When the words "zombie apocalypse" is mentiond, a lot of things come to mind and that includes Capcom's very own Resident Evil. Asgard brings you the latest RE news and we'll start of with Resident Evil: Restribution.
Resident Evil: Retribution, the fifth installment of the Resident Evil movie franchise, has now raked in a whopping $138.4 million worldwide. The story of Retribution follows the fourth RE movie, Resident Evil: Afterlife. Alice is back and this time, Umbrella Corporation has captured her. Together with Ada Wong, Alice makes her way out of Umbrella Corporation's underwater base through hordes upon hordes of zombies and no one could stand in her way, including Jill Valentine. The zombie action combined with the twists and turns of the story made Retribution a complete success. Following Resident Evil Retribution on second place is The Expendables with $12.4 million and the naughty teddy bear Ted takes in the third spot with $9.4 million.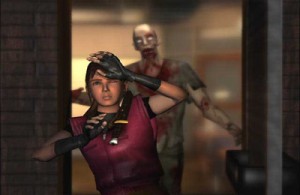 Good news to all Resident Evil 2 fans! In an interview with Gamespot, Capcom producer Yoshiaki Hirabayashi (小林 裕幸) has given fans a chance to get a remake of the game. "Just to lay all the cards on the table, that way there's no rumor-mongering or things like that, no, we are not working on a Resident Evil 2 remake as of now." Hirabayashi said. "But if the fans really clamor for it; if there's a groundswell of support for remaking that game, then I think that's something Capcom would take into consideration." Want proof? Click here and watch the Gamespot interview.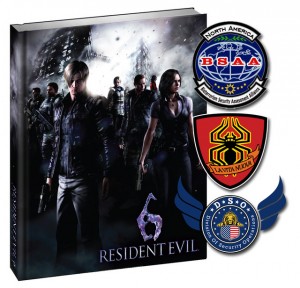 The world is on their toes for the release of Resident Evil 6! The official trailer of Resident Evil 6 was revealed last week at the Capcom Booth during the Tokyo Game Show. Resident Evil 6 will be available for the Playstation 3 and Xbox 360 next week while the PC version will be released later on. Hardcore Resident Evil fans won't be caught dead without this: a limited edition Resident Evil 6 guide will be released next week together with the game, complete with Resident Evil patches. For those who missed the trailer, check it out below. We're ready for Resident Evil 6 and the zombie carnage it brings. Are you?