Project X Zone's Official Opening Movie Ups Fans Excitement Even Further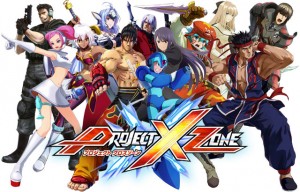 Imagine Akira Yuki (結城 晶) from Virtua Fighter (バーチャファイター), Jin Kazama (風間 仁 ) from Tekken (鉄拳) and Ryu (ストリートファイター) from Street Fighter duke it out in the same game. That's right, Namco Bandai Games (株式会社バンダイナムコゲームス) has brought us Project X Zone (プロジェクト クロスゾーン), the first ever fighting game that brings the three huge gaming companies, SEGA (株式会社セガ), Capcom (株式会社カプコン) and Namco Bandai together to form the ultimate fighting game fan's dream come true.
On September 17, 2012, Namco Bandai released a drool worthy 16-minute preview (see below) of Project X Zone and the release of the official opening movie can't stop the mounting excitement fans have been keeping since the first announcement of the game.
With so much characters to choose from, including Morrigan Aensland (モリガン・アーンスランド) from Darkstalkers (ヴァンパイア) , Alisa Boskonovitch (アリサ・ボスコノビッチ) from Tekken (鉄拳) and even Sakura Shinguji (真宮寺 さくら) from Sakura Wars (サクラ大戦), fans can have their dream matches that no other game has ever come close to doing.
Namco Bandai isn't alone in coming up with this epic game; Banpresto (株式会社バンプレスト) and Monolith Soft (株式会社モノリスソフト) co-developed Project X Zone with Monolith Soft providing the opening movie for the game.
Project X Zone will be available in Japan on October 11, 2012 for the Nintendo 3DS platform. Feast your eyes on the full opening movie below.
http://youtu.be/Nt5Qd7Mh8DU