Pokemon: The Origin Cast The Best Known Voice Actors For The Anime Special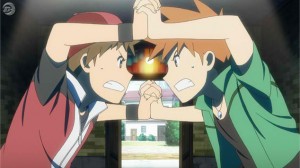 A perfect way to celebrate the release of Pokemon X and Y is a very special anime feature that takes us all back to Pokemon series that started it all. Pokemon: The Origin (ポケットモンスター ジ・オリジン) is an anime TV special that is a fresh take on the original Pokemon video game series. Instead of Ash Ketchum (サトシ) who stars the Pokemon TV series we all know and love, enter the original Pokemon Trainer (ポケモントレーナ), Red (レッド). The origin follows the story of Red in his journey to become a Pokemon Master (リーグ優勝者) with his rival, Green (オーキド・グリーン) testing his abilities as a trainer. The cast of The Origin has already been revealed and things couldn't get even more exciting! Naruto Uzumaki's (うずまき ナルト) voice actress, Junko Takeuchi (竹内 順子), goes from ninja to Pokemon Trainer as she lends her voice to Red while Takuya Eguchi (江口 拓也), who voiced Shinji Koganei (小金井 慎二) from Kuroko's Basketball (黒子のバスケ), takes on Green's role.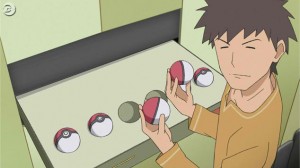 On the higher ups side, Pewter City's Gym Leader (ニビジム), Brock (タケシ ), is voiced by Tomokazu Sugita (杉田 智和) who is also known to have voiced Gintama's (銀魂) Gintoki Sakata (坂田銀時). Katsuji Mori (森 功至) will be filling in Professor Yukinar Okido (オーキド・ユキナリ博士), otherwise known as Professor Samuel Oak, shoes as the Kanto Pokemon Professor. Mori has voiced plenty of known anime characters, including Nephrite (ネフライト), the villain from Sailor Moon (美少女戦士セーラームーン). There's more to The Origin than meets the eye. There are more trainers from the Generation I world to watch out for so stay tuned to Asgard Anime for more news on The Origin!