Pokemon Introduces Ruby And Sapphire Updates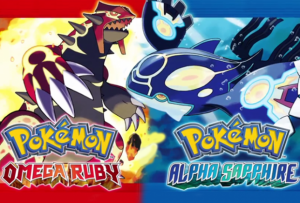 If Pokemon Ruby (ポケットモンスター ルビー) and Pokemon Sapphire (ポケットモンスター サファイア) were a huge part of your gamer life, then you will certainly love this bit of news. Nintendo has announced that this famous pair of the Generation III Pokemon games have been updated to give you Pokemon Omega Ruby (ポケットモンスターオメガルビー) and Pokemon Alpha Sapphire (ポケットモンスターアルファサファイア)!
Announced on May 7, 2014 in the official Pokemon website, Pokemon Omega Ruby and Alpha Sapphire are available for the Nintendo 3DS and are listed as the secondary pairs for Generation VI. Nintendo promises players that Omega Ruby and Alpha Sapphire is a fresh take on the original Ruby and Sapphire.
Pokemon Ruby and Pokemon Sapphire brought us to the world of the third generation Pokemon game series. A lot of features have also been introduced which forever changed the Pokemon game play including Abilities, Natures and Double Battles. A different kind of competition is also introduced to players called Pokemon Contests which in turn gives you another Gen III first called Ribbons. Pokemon Ruby and Sapphire also updated EV and IV systems for those serious gamers.
Pokemon Omega Ruby and Alpha Sapphire will be released worldwide on November 2014 so save up, save up for this awesome Ruby/Sapphire remake! The game's teaser video can be seen below.