Perfume Takes On Ending Theme For Latest Doraemon Movie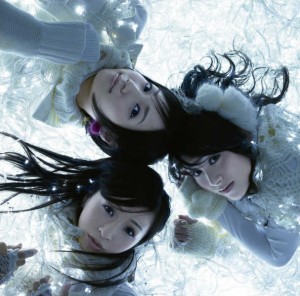 Fujiko Fujio's (藤子不二雄) most-loved robot cat with the unfathomably deep pocket full of gadgets is back in Eiga Doraemon: Nobita no Himitsu Dougu Museum and Japanese girl group Perfume (パフューム) is going to sing the latest film's ending theme!
The song, entitled Mirai no Museum, was written especially for this Doraemon movie. The song's theme is set around a museum that displays every secret gadget the world has to offer. Nobita no Himitsu Dougu Museum is directed by Yukiyo Teramoto (寺本 幸代) who has already worked on several Doraemon movies previously. This movie tells the story of Doraemon (ドラえもん) and the gang who are after the thief who stole Doraemon's bell.
Made up of Yuka Kashino (樫野有香), Ayaka Nishiwaki (西脇綾香) and Ayano Omoto (大本彩乃), Perfume first made their local debut in 2001 and they gained their major label in 2005. By January 2012, Perfume has released 14 major label singles. Perfume mixeselectronica with their chosen genre of music which makes their group unique from every pop group in Japan. These girls from Hiroshima, Japan have come a long way and now they are expanding their reach into the rest of the world.
Eiga Doraemon: Nobita no Himitsu Dougu Museum's trailer is now out and it features a snippet of Perfume's special Doraemon single. Watch the trailer below and lose yourself in Mirai no Museum! Nobita no Himitsu Dougu Museum will be released on March 9, 2013.