Otaku House Releases Limited Edition Hello Kitty "Kittyler" Pillows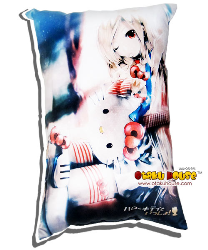 Since 1974, Hello Kitty has never failed to inspire and capture the hearts of her fans no matter what generation she is in and this proves to be true in the latest Otaku House product line. Singapore based shop Otaku House announced the release of the limited edition Hello Kitty inspired "Kittyler" Pillows and are only available while supplies last.
The first of two Hello Kitty inspired pillows is KEI's Rio, a certified "Kittyler" or "Kitty'er". The word "Kittyler" is a term for someone who likes Hello Kitty. The Hello Kitty electric guitar is her signature item and is almost never shown without it. This pillow is 36cm long and 25 cm wide. The cotton-stuffed pillow is covered in smooth silk.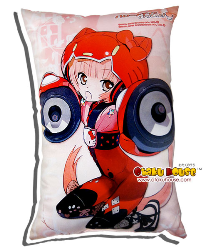 The second Hello Kitty pillow is the latest Vocaloid character named "Nekomura Iroha". Nekomura Iroha is the offspring between the collaboration of Sanrio and AH-Software and is another Kittyler. With her tell-tale Hello Kitty helmet and clothing, it's clear that this Vocaloid is into Hello Kitty. The Nekomura Iroha pillow has the same dimensions and material as the Rio pillow.
So which Kitty'er pillow are you going to take home? Visit the Otaku House site to place an order now before it's too late!