Otaku Collectibles That Should Probably Stay Behind Display Cases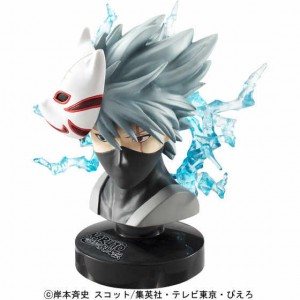 There are collectors and there are collectors. There are collectors who snuggle beside their mountainous heap of anime plushies and there are collectors who keep their precious collection behind glass cases, away from dust and possible danger. Here are some otaku collectibles that probably should stay behind display cases and first off, we have the Naruto (ナルト) Mascolles.
Mascolles, a combination of the words Mask Collection, are head figure collections and these are the most popular line of figures Bandai has to offer. Naruto is the latest addition to the Mascolle Premium products and getting one is a surefire treat as it is the first time for Naruto to have their own Mascolle. The figures stand at least 100mm in height with the Sasuke Uchiha Mascolle the shortest (100mm) and Naruto Uzumaki the tallest (124mm). The figures are priced at 4830 JPY (61.75 USD) and are available for pre-orders only from Bandai Premium.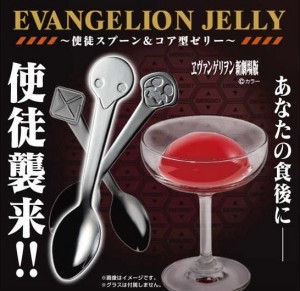 Next we have the Neon Genesis Evangelion (新世紀エヴァンゲリオン) spoons and jelly. Also from Bandai Premium, the Evangelion spoon and jelly set comes with six spoons designed with the Angels, specifically numbers 3, 4, 5, 6, 8 and 10. The jellies come in a cranberry flavor and the Angels also appear on the jelly lids. Bandai Premium has been accepting orders for the Evangelion spoon and jelly set since September 13 and it is priced at 3980 JPY (51.20 USD). This is one collectible that you could bend a few rules with: keep the spoons and eat the jelly.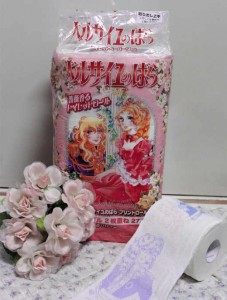 Lastly, we have the Rose of Versailles (ベルサイユのばら) toilet paper. For a hardcore collector, this is one collectible that should never, EVER be near the toilet. Released by Bandai Life, the characters of the said manga/anime franchise are printed on the tissue paper in shades of pink, blue and green and are in the original artwork too. Fans can get 12 rolls of the Rose of Versailles tissue as a set through Amazon Japan for only 612 JPY (7.80 USD).