Otaku Christmas In The News: Miku's Christmas Single, Toriko's 3DS Christmas Ad And DOA's Sexy Santas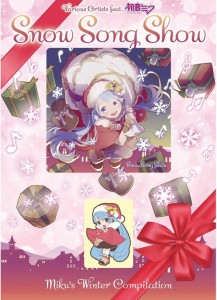 We're officially just a week away from Christmas and the world is buzzing with excitement for the holidays! This week, Asgard's In The News lets you in on how the otaku world celebrates Christmas, starting off with Hatsune Miku's (初音ミク) latest single.
Christmas isn't Christmas without Christmas-themed carols and songs and world famous vocaloid, Hatsune Miku, certainly won't be getting behind the Christmas trend. UMMA, a Japanese record label, has uploaded the Christmas Miku song, Snow Song Show, on their official Youtube channel. Snow Song Show was written and produced by sasakure.UK and DECO*27, reknowned Vocaloid song creators. This Christmas jingle will be featured in a winter song compilation album, carrying the same name as Miku's single, which will be released on December 19, 2012. What are you waiting for? Check out the song below NOW!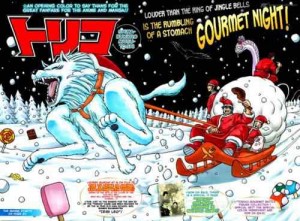 Christmas isn't Christmas without tons upon tons of food and Toriko (トリコ) has whipped up something special for the holidays! Bandai Namco Kids has released a Toriko Christmas advertisement that promotes the 3DS video game adaptation of the manga entitled Toriko Gourmet Monsters. Mitsutoshi Shimabukuro's (島袋 光年) protagonist is a special kind of chef – Toriko is a Gourmet Hunter (美食屋). Together with Komatsu (小松), Toriko goes out in an adventure to find rare food so he can complete a full-course meal. Get in on the Christmas fun with your 3DS with Toriko and let the food fight begin!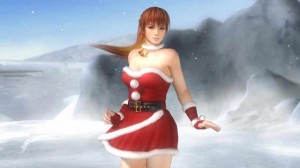 Last but not the least, who could ever forget Christmas without Santa Claus? Dead or Alive 5 has released new sets of costume packs and everyone is decked out in Santa gear! These fighters are getting the Santa costumes and are divided into three packs: the first group has Hitomi, Kasumi and Lei Fang; the second group has Tina, Christie and Ayane; the third group has Hayabusa, Hayate, Jann Lee, Bayman and Akira. Each pack costs 240 MSP or 3 USD. If you want to get all three packs in one go, the complete bundle costs 640 MSP or 8 USD.