One Piece In The News: Branded Perfumes, Rice Lines And A Score Of Bootleg Items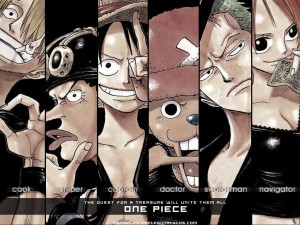 One of Japan's biggest anime/manga franchise comes from the brilliant mind of Eiichiro Oda (尾田 栄一郎) called One Piece (ワンピース). Monkey D. Luffy (モンキー・D・ルフィ) and his band of merry pirates board the Thousand Sunny in search of the legendary treasure called the One Piece. One Piece has grown immensely popular that it has now inspired its own line of perfume and rice line! Who could ever forget, however, that One Piece is also a victim of piracy.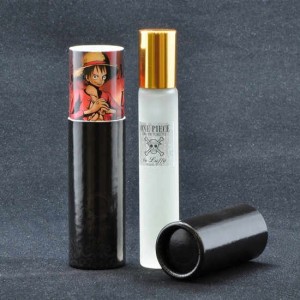 Ever wondered how the One Piece pirates smelled like? International beauty and fashion line, Cozy Wave, has struck anime gold once again with their One Piece perfumes! The Perfume of One Piece features characters from the anime/manga series with their signature scents. The perfumes come in 15ml bottles with an image of the characters and it comes in a special box, too. Fans can choose from Luffy, Hancock and Ace. Cozy Wave also offers Perfume of Aquarion Evol, also inspired from the anime of the same name. Get your One Piece perfumes now for 3,000 JPY (About 37.70 USD) from the Premium Bandai website.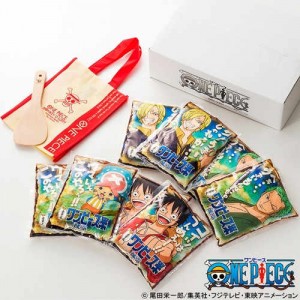 One Piece is not only taking the beauty world by storm but also the online grocers! Fuji TV's official online store, Dinos, is now offering One Piece Rice Premium Set. The rice set includes different colored One Piece Compact Bags, wooden spoons bearing pirate logos, and of course, eight bags of 420g rice. The characters featured on the rice set are Luffy, Chopper, Sanji and Zoro. Head on down to Dinos website to get your share of the One Piece Rice Premium Set!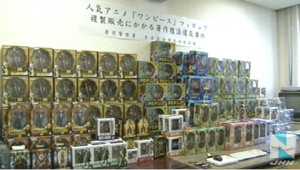 On August 20, 2012, the Metropolitan Police Department of Japan arrested a Chinese college student on the grounds of suspected activity that violates Japan's Copyright Act. 85 on-hand pirated One Piece figures served as solid evidence against the 21-year-old student who plead guilty to the charges pressed against him. The suspect began his underground business in 2011 and has sold 1,300 of these bootleg items over Japanese auction websites for a price of 3,500-4,000 JPY (about 44 – 50 USD) and has earned 5 million JPY (about 62,900 USD).