One Piece In The News, Vol. 3: A PSP Game Preview, A Reopened Exhibit And Designer Duds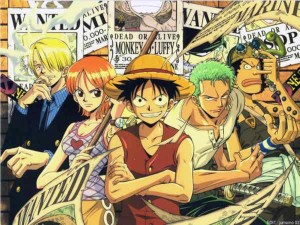 We're just days away from the release of the world's most awaited One Piece (ワンピース) film, One Piece Film Z ! Asgard brings you the latest One Piece news to fire things up, starting up with the Romance Dawn PSP Game preview!
Romance Dawn the PSP game has now offered previews of the game, featuring "Cat Burglar" Nami (ナミ) and "King of Snipers Sniper King " Ussop (ウソップ). This One Piece RPG will be featuring the Marineford Arc and the game will be graced with the appearances of Boa Hancock (ボア・ハンコック) and Whitebeard (白ひげ) as NPCs. Romance Dawn was One Piece author, Eiichiro Oda's (尾田 栄一郎), first one-shot manga series that originally starred One Piece protagonist, Monkey D. Luffy (モンキー・D・ルフィ). Check out the previews below to get your fix on Romance Dawn!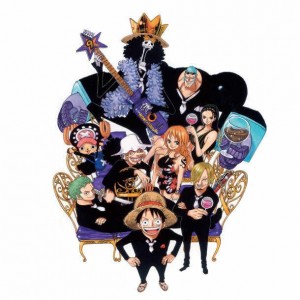 With One Piece's 15th anniversary just around the corner, the Exhibition of ONE PIECE – Pictures x Movie x Experience has opened once again. The exhibit features official Eiichiro Oda art from One Piece Film Z, a replica of his desk complete with a whirlwind of art and a special life-size version of the manga's 61st volume cover. The exhibit is located in Osaka's Gallery Tempozan. For more information, head on down to the official Exhibition of One Piece website.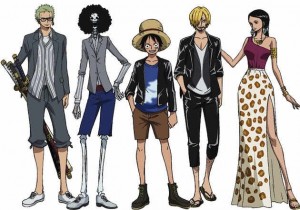 Last but definitely not the least is this classy One Piece news. One Piece has formed a partnership with Armani Exchange in 2009's One Piece movie, Strong World. This time, the team of One Piece x Armani is back for the 15th year anniversary of One Piece! Armani Exchange in Shibuya, Tokyo will be endorsing and selling outfits selected by Eiichiro Oda himself. The models wearing these selected outfits will be featured on a fashion magazine.