One Piece In The News, Vol. 2: A Special Digital Service, Film Z Goodies And Instant Noodles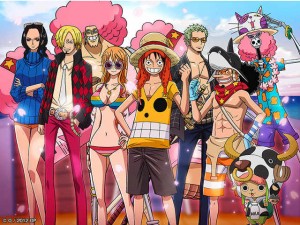 As we count down the days until Christmas, One Piece (ワンピース) fans are counting down the days for the release of the latest One Piece movie entitled One Piece Film Z. To make the countdown fun (and more bearable to those who can't contain themselves for the release movie), Asgard brings you One Piece In The News, Volume 2 to help fire up your excitement.
If you're a long time fan of anime, you probably are no stranger to short shows released before the movie starts rolling. One Piece Film Z has a special prelude called One Piece Glorious Island. NOTTV has offered One Piece Glorious Island via digital service. Head on down to NOTTV.com to check out this One Piece special.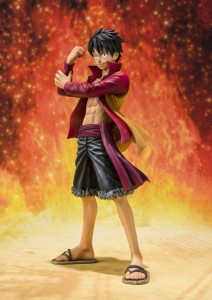 Joining in on the One Piece Film Z frenzy is Bandai. Bandai has released their One Piece Film Z figuarts for pre-orders featuring Monkey D. Luffy, Tony Tony Chopper, ex-Admiral Z and Ain with each figure priced at a minimum of 1375 JPY (17.50 USD). If plushies are your type, then you're in luck! MegaHouse is also accepting pre-orders for a Tony Tony Chopper plush doll for 4500 JPY (57 USD). MegaHouse also offers One Piece Film Z figures and are themed "Excellent Model Portrait.Of.Pirates" featuring Perona, Princess Shirahoshi and Captain Kid. These figures start at a price of 6500 JPY (83 USD) but each cent is definitely worth it. Items still not to your liking? Worry not. Plex has a One Piece travelling case made out of pig skin for only 22,300 JPY (285 USD).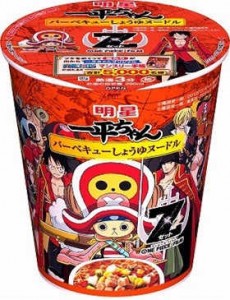 Last but not the least is another One Piece item that hardcore fans wouldn't even dare think of opening. Bandai, MegaHouse and Plex are not the only companies entering the One Piece Fray. Here comes Japanese noodle company, Myojo Foods Company with their One Piece Film Z Instant Ramen and Yakisoba! Myojo Food Company's famous product called "Ippei-Chan" is getting an upgrade with One Piece up and around its cup and cover. There are a total of 12 different designs for the One Piece Film Z Ippei-Chan featuring all of the main characters and are sold for 170 JPY (2.20 USD) each.
One Piece Film Z will hit theaters on December 15, 2012.